China cuts phone service of Xinjiang citizens using WhatsApp and VPNs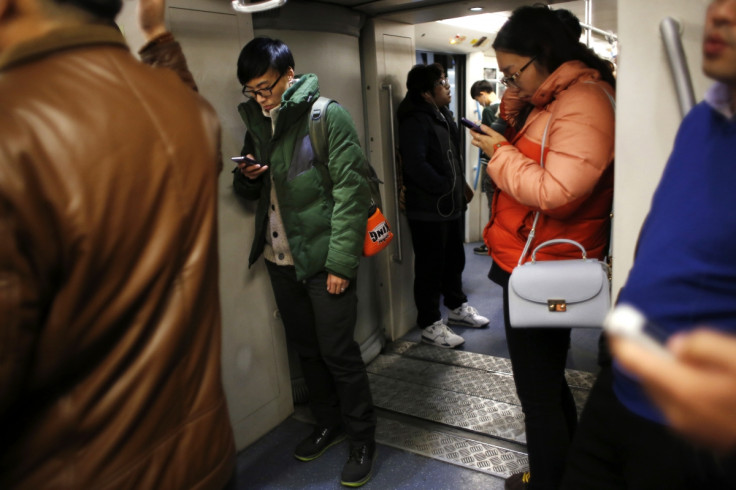 People living in the Chinese province of Xingjiang are having their mobile services suspended by the police because they have been using either foreign messaging apps or virtual private networks (VPNs) to evade China's internet firewall.
Residents, including both Chinese citizens and foreigners, are receiving SMS text messages from their mobile service providers telling them that their service is being suspended, according to several citizens who spoke anonymously to the New York Times.
To get their service reinstated, the person is instructed to visit their local police station to speak to "cyberpolice". Reasons given for the service's suspension include: failure to link their identification with their social media accounts; downloading and using foreign messaging software such WhatsApp or Telegram, rather than China's state-monitored QQ, WeChat or Momo; and using VPNs to get around China's web filters to access block websites.
One citizen living in Xinjiang's capital city of Urumqi – who had used a VPN to access popular photo-sharing app Instagram, which is banned in China – said that when he went to his local police station, he encountered a line of 20 people waiting to ask police to restore their service.
When it was his turn, the officer took away his ID card and his mobile phone for a few minutes, then gave them back to him, telling him that his service would be suspended for three days because he had used the VPN.
However, other users living in other parts of Xinjiang reported that they were not given a definite date for the suspension to be lifted. In one case, a user living in the town of Yining said that during an interview with the police, they checked his social media posts to look for potentially controversial content, and his case would need to be passed on "for further examination".
The province of Xinjiang, which is a remote, sparsely populated area of desert and mountains bordering Kazakhstan, has long been a thorn in the side of China's government. Unlike other areas, the region has seen increasing racial tensions between Han Chinese and the Turkic-speaking Uighurs, who are Muslim and make up about 40% of the population in the province, and it is believed that there are groups in the region associated with Islamic State (Isis).
In 2009, internet service to Xinjiang was completely shut off for six months after riots, and in September, a coal mine in Xinjiang was attacked by assailants who killed more than 50 people, including security guards, police officers and miners sleeping in their dormitories.
The 2009 incident backfired as the internet ban caused more citizens to take to the streets, so it seems that now the government is trying a new approach. None of the Chinese mobile operators has responded to requests for comment, but an Urumqi police official confirmed that the service suspensions were being carried out on China's state-run telecommunications providers including China Telecom, China Mobile and China Unicom.
© Copyright IBTimes 2023. All rights reserved.