Delegates from all over China have arrived for the opening of the country's parliament meeting. About 3,000 hand-picked delegates climbed the steps of the Great Hall of the People for the start of the National People's Congress.
Representatives of China's many ethnic minority communities, wearing traditional costumes, brought a splash of colour to the parliamentary session.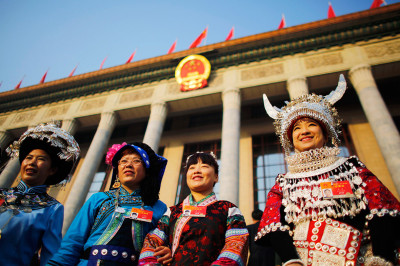 China announced a lower economic growth target for this year and promised to open more industries to foreign investors as it tries to make its slowing, state-dominated economy more productive.
The growth target of about 7%, down from last year's 7.5%, is in line with efforts to create a "moderately prosperous society," Premier Li Keqiang told China's ceremonial national legislature. Actual economic growth last year was 7.4%, the lowest since 1990.
The ruling Communist Party is in the midst of a marathon effort to guide the world's second-largest economy to slower but more self-sustaining growth based on domestic consumption and services. It is trying to replace a worn-out model driven by trade and investment in construction and heavy industry that has left China's air and water badly polluted.
Many delegates hope this year's parliament session will yield results on the environment, an increasingly hot issue amongst members of the public.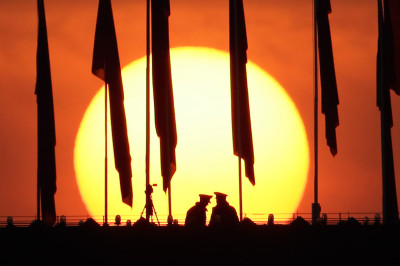 China's growth has declined steadily since peaking at 14.2% in 2007. Much of that reduction was intentional as Beijing tried to cool inflation and a boom in construction and investment that fueled worries about rising debt.