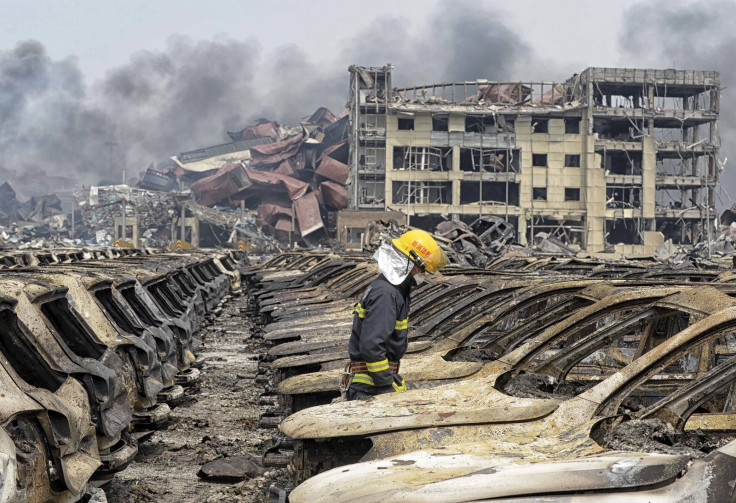 A 19-year old teenager has been detained by police in Fangchenggang in the southern region of Guangxi, after receiving 90,000 yuan (£9,000) from well wishers after reading her social media posting that her father was killed in the explosions in Tianjin.
AFP said that the teenager, known only as Yang, had claimed on the microblogging platform Sina Weibo that her father died following the series of blasts in the port city of Tianjin. A total of 112 people were killed with hundreds in hospital following the blasts.
Following her post, more than 3,000 fellow Weibo users, donated money via the social media platform. The agency said Weibo recently added a "reward function" that allows users to transfer funds to others using its platform.
Yang however was blocked from withdrawing the monies donated when her account was frozen by the platform when several Weibo users reported her postings as suspicious, police said on Sunday.
She lives in Fangchenggang, the southern region of the Guangxi province, far from the Tianjin blast site, the agency said.
She has been detained for allegedly defrauding social media users. The agency noted that a vast online censorship system operates in China, adding that the authorities have launched a wider crackdown against criticism of the Tianjin explosion.
A total of 50 websites have been shut down or ,suspended for "creating panic by publishing unverified information or letting users spread groundless rumours," said the Cyberspace Administration of China.