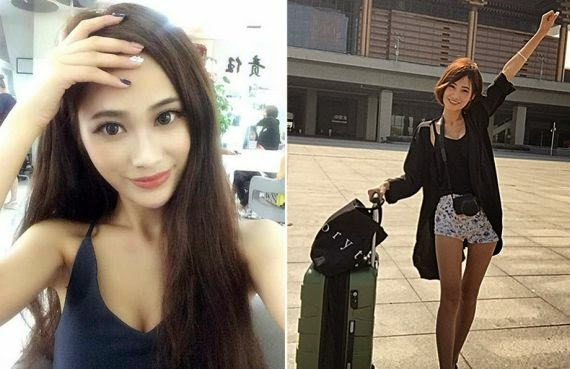 A teenage backpacker has provoked controversy after revealing her plans to bed men from different cities in China.
Ju Peng, who lives in Shanghai, put out an ad on social media site Weibo looking for temporary boyfriends that she can bed in return for money to fund her tour of China.
According to the indecent proposal, they must be "good looking, under 30, taller than 1.75 metres and, of course, rich".
The 19-year-old insists that she isn't selling her body but has simply found an innovative way to fund her trip.
"They will fund my transport to their city and all my expenses while I am there and they need to be generous. In return, they get a whole night with me, my undivided attention, and a chance to show themselves off in the company of a truly beautiful girl," Ju Peng wrote.
Although she has already received lots of applications, her plans have sparked an online debate in her homeland over prostitution.
Many critics claim her methods are indecent and are calling for the ad to be removed.
One Weibo user Hsin Tao said: "If she was taking cash we'd all know what to call her. This is a disgusting way to carry on."
But despite the backlash on social media Ju insists she is is doing nothing wrong.
"It is sort of like hitchhiking. It's nothing to be ashamed of," she hit back.