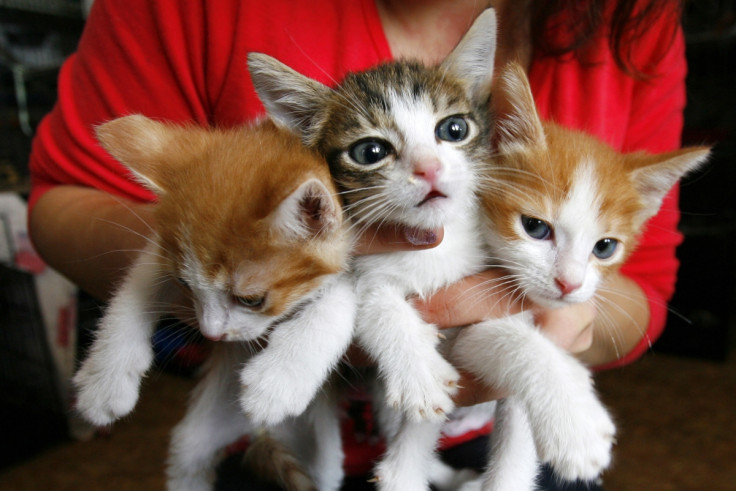 A woman who had placed an online order for a pure-bred kitten that she desperately wanted was shocked when a dead ordinary cat was delivered at her doorsteps. The woman, identified only as Wang, had purchased a white American Shorthair kitten after photographs and a video of the kitten were sent to her by the seller.
Wang had paid the Shanghai-based vendor £570 ($850) and another £55 to cover the feline's medical expenses. She also said the kitten may have died when it was transported inside a truck without food or water for two days.
According to the Shanghai Morning Post, Wang from China's Huaian city in Jiangsu province first saw the white American Shorthair kitten on 58.com, an online shopping site. The report says Wang had been trying to purchase a pure-bred kitten for nearly a year.
After Wang received a dead cat instead of the kitten she wanted, she contacted the vendor and was promised a refund. However, she has been blocked from the vendor's WeChat ever since and has been unable to reach them.
The case is a civil matter, police said. They also said the vendor could claim that the rural cat was worth much more than the original price.
According to local media, more than 20 people have paid for expensive pure-bred kittens, but have instead received dead or diseased ordinary cats. Several people who have been duped in a similar way have reported the scam to local authorities.