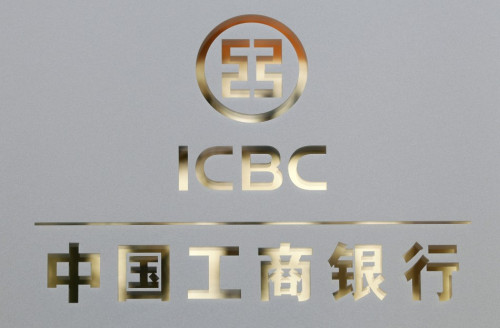 Industrial and Commercial Bank of China (ICBC), said it agreed to acquire a 60% stake in Johannesburg-based Standard Bank's global markets business, in a deal that would give the Chinese banking giant a significant trading platform in London.
ICBC noted that the purchase price will be determined with reference to the net asset value of the business, Standard Bank Plc, at the completion date of the deal. Based on the net asset value as at the end of June 2013, the consideration for this transaction is estimated to be about $770m (£465m, €564m).
The deal also includes a call option for ICBC to increase its shareholding in the Standard Bank unit to 80% in future.
The transaction is subject to approval by Standard Bank's shareholders in a meeting expected to be held in March and other regulatory authorities within and outside of China.
"With full banking licenses, SB Plc has an active global markets business with in depth knowledge of emerging markets, as well as extensive experience in trading commodities and providing global markets solutions to meet its clients' needs," ICBC said in a statement.
In addition to trading in commodities, foreign exchange, interest rates, credit and equity, the bank has other businesses such as corporate lending and investment banking. It provides services to global clients through its affiliates and operations in the London, New York, Singapore, Hong Kong, Dubai, Tokyo and Shanghai.
Growth of China Economy and Changing Role of Banks
"The large amount of commodities trading and the consequential needs for hedging resulting from the development of the Chinese economy, as well as financial reforms such as the deregulation of interest rates and foreign exchange rates, along with the two-way opening-up of capital markets, have posed new demands for the transformation of the service capabilities and business model of Chinese banks," said ICBC chairman Jianqing Jiang.
ICBC is now the world's top bank by tier 1 capital - a basic measure of a bank's financial strength - according to a poll of the world's top 1,000 banks by The Banker magazine. The bank that benefited largely from China's steady economic growth over the past three decades beat American banking giants Bank of America (BofA) and JPMorgan Chase.
ICBC has been looking for ways to expand overseas and enhance its global presence, following its success in the home country.
The acquisition is expected to "elevate ICBC's global markets capabilities in business development, risk management, operations, and innovation".
The joint venture will steadily develop current businesses while exploring new business opportunities with high growth potential. In particular, it will serve Chinese clients' needs in global commodities, foreign exchange, interest rates, credit, equity and risk hedging service.