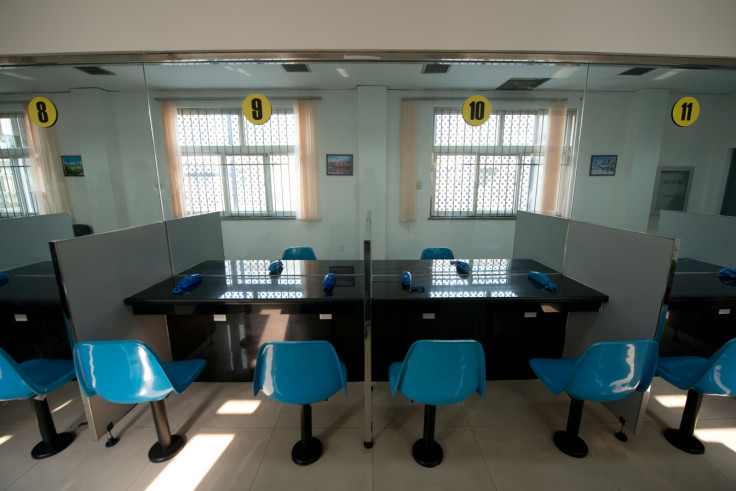 A Chinese prisoner used an app to secretly record three women naked, including the wife of a prison guard, then blackmailed two of them for 110,000 yuan ($17,645).
The man, identified by local media Wang Dong, 28, contacted the women on WeChat using a smartphone given to him by a prison guard, reports the South China Morning Post.
After being jailed for six years for kidnapping in Nehe prison, Heilongjiang Province, in 2012, the man allegedly had relationships with seven women while the jail, including a woman who worked in the jail and the wife of a prison officer, reported the paper, citing China\'s New Culture News.
The wife of the prison officer was allegedly blackmailed into visiting the man in jail and having sex with him.
It was after her husband complained to prison authorities that the scandal was exposed.
Three women had visited him jail after being blackmailed, said a report by prison authorities.
However, the report claims that two of the women did not have sex with him, as they met him in a meeting room and dining room, during the day, while monitoring devices were in use and prison guards were present.
The prison report confirms that some prison guards had collaborated with the man, helping him write messages to the women.
Wang had previously been jailed in 2005 for robbery, then for fraud in 2009, reports asiaone.com.
While in prison, he gambled and drank, and even invited fellow prisoners to a dinner, spending thousands of yuan on kebabs.
It is one of a number of scandals to hit prisons in Heilongjiang province in recent years, with three prisoners murdering a prison guard and escaping a detention centre in Yanshou county in September 2014.