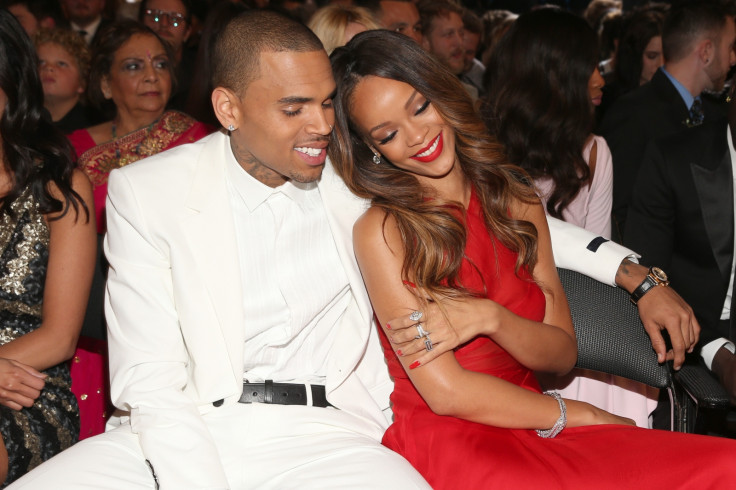 If Chris Brown was trying to dispel any rumours of a reunion with Rihanna, he may want to try a different approach.
Days after declaring that RiRi was his "bitch for life" at a concert in the Philippines, the Loyal hitmaker has admitted that he still loves his ex.
During an interview with DJ Tim Westwood for the latter's YouTube channel, he discussed his decision to belt out a rendition of the singer's hit BBHMM, confessing that she still holds a special place in his heart.
"She's my homie though. We knew each other since we were 14, 15 so with that kind of history, we are always going to be cool. I don't get jealous. I don't get mad. I got nothing but love and respect for her."
In 2009, the then-lovers got into a physical altercation after a pre-Grammy bash, which resulted in the Diamonds songstress being taken to hospital for the treatment of multiple cuts and bruises. On 20 March of this year, a judge ended Brown's probation for that incident after six years.
But Brown insists that despite their controversial past, they still care about each other and share a complicated bond. "I respect her as an artist," Brown said. "Obviously people are going to make a spectacle, like 'Oh, he's playing her music!' But who doesn't? I'm pretty sure she plays my music."
Although the pair have reconciled several times since the highly publicised assault, they have not been together since 2013. A close friend said that despite his feelings for the popstar, he has no intention of dating her again — because he is scared to hurt her.
"He knows who he is," an insider told Hollywood Life. "He knows he loves women and knows he could have just about any one he wants. He realises that and the last thing he'd ever want to do is hurt his precious Rihanna and not give her what she wants — which is love and a monogamous commitment."