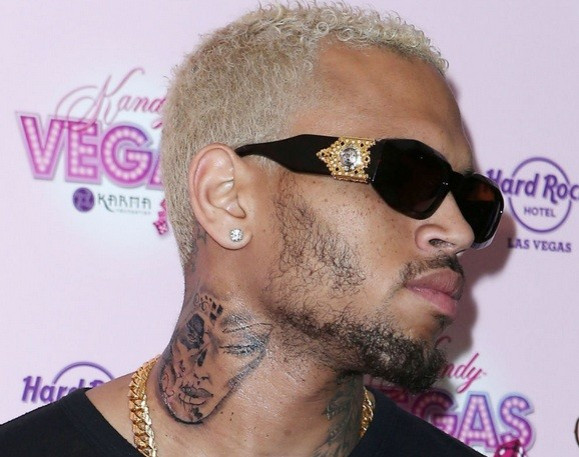 R'n'B star Chris Brown has reportedly become the latest celebrity victim of a prank known as 'swatting' after his home was swarmed by police investigating a fake domestic disturbance claim.
Los Angeles police were called to the Turn it Up hitmaker's Hollywood Hills address earlier this week after receiving a false emergency call reporting domestic violence at his home.
According to TMZ, an anonymous caller told police that a mother and father were in a fight and the father had raced to another room in the house for a gun.
The 23-year-old singer was not at home at the time of the incident.
Law enforcement are believed to have searched the address, spoken to household staff and found no problems.
The "swatting" prank, named after the specialised Swat (Special Weapons and Tactics) teams which often respond to serious incidents involving firearms or risk to life, is intended to summon specialised Swat teams sent to the home of a celebrity.
Brown's incident comes just days after Los Angeles police apparently responded to a fake armed robbery call-out at Tom Cruise's house.
Stars including Justin Bieber, Miley Cyrus, Ashton Kutcher and Kris and Bruce Jenner have also been targeted in a series of prank calls.
A 12-year-old boy, who is accused of making the calls via text, using a computer programme designed for hearing-impaired people, was charged in relation to the Bieber and Kutcher incidents.