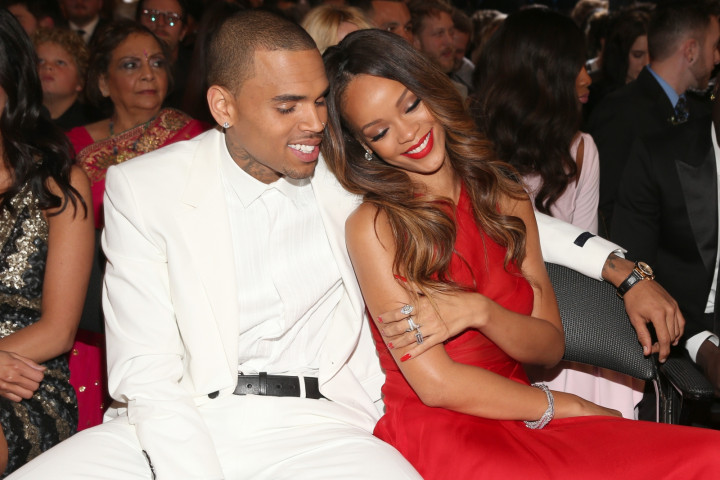 Rumour mills have been flooded with the news that Rihanna and Chris Brown are dating again.
The Loyal hitmaker admitted that he ended his relationship with Karrueche Tran for Rihanna. But the singer was spotted with Tran which fuelled reports that they may have reconciled.
Is Brown dating them both?
According to thyblackman: Rihanna and Chris Brown were seen kissing at a night club in Los Angeles last month.
After that incident, the 26-year-old diva posted a cryptic message on Twitter which was reportedly aimed at Chris Brown's on and off girlfriend, Karrueche Tran.
She tweeted: "If you start feeling like a 'chore' to someone, you probably are!"
The website also reported the Bajan beauty posted a quote on Twitter on October 19th about what probably is the relationship status of Tran with Brown.
The quote says, "There's a difference between having a real relationship and just being together because that's all you're used to. There's a difference between meaning your 'I love yous' and just saying them every night because 'that's what you do'. There's a difference between being together and wanting to be together. It's a relationship, not a routine."
The quote was accompanied by a picture of Rihanna slicing a loaf of bread.
#TweetOfTheDay "@starstunning: Bitches be slicing bread instead of putting out an album every year pic.twitter.com/T0eBxkkYZa"

— Rihanna (@rihanna) October 2, 2014
Karrueche responded on Instagram, with a photo of herself with Brown.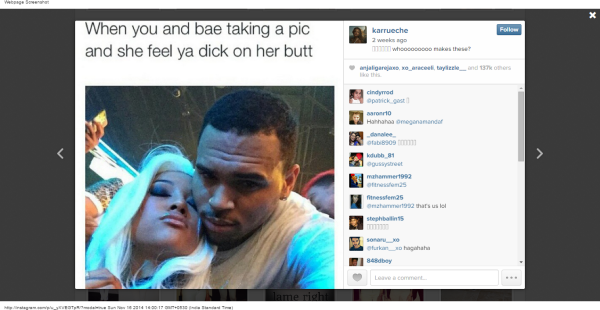 The picture is captioned: "When you and bae taking a pic and she feel ya dick on her butt."
She wrote, "Whooooooooo makes these?"