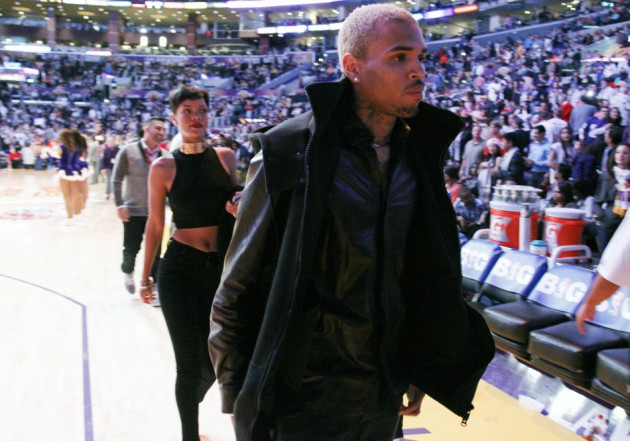 Chris Brown has confirmed that he and Rihanna are no longer dating. During an interview with Australia's 2Day radio show, The Kyle & Jackie O, Brown confirmed the breakup, when asked if she would attend his 24th birthday celebration.
"Yeah, Imma do it solo," he said, "I mean, at the end of the day, shawty doing her thang, she on the road ... It's always gonna be love. I'm just gonna do me. I'm a grown man. Just gotta fast forward."
Though they have gone separate ways, Brown said they shared a unique relationship.
"The way I look at it is, I am always going to love that person," Brown added, "But people have differences and people have different wants and needs. And at the end of the day, she's a young girl. I can't really be focused on wife-ing somebody that young. At the end of the day. And I'm young too. So I can't focus on that right now. I just need to fast forward and be a man and be the best Chris Brown I can be, instead of worrying about whoever else is going to be in my side pocket."
The 24-year-old singer infamously assaulted the five-time Grammy winner by hitting her so forcefully that she had major contusions on her face, a split lip, and a bloody nose.
Recently, Brown spoke about his love for Rihanna, telling Daily Star, "I love her and she loves me. That is what it comes down to. Our love is for life. We are meant to be together."
Chris Brown Celebrates Birthday With Karrueche Tran
Brown celebrated his 24th birthday with a party hosted by Zing vodka at Emerson Theatre in Hollywood and was accompanied by ex-girlfriend Karrueche Tran.
"She didn't look very happy," the insider told US Weekly, "He didn't appear to be paying much attention to her and was partying around a lot of girls."