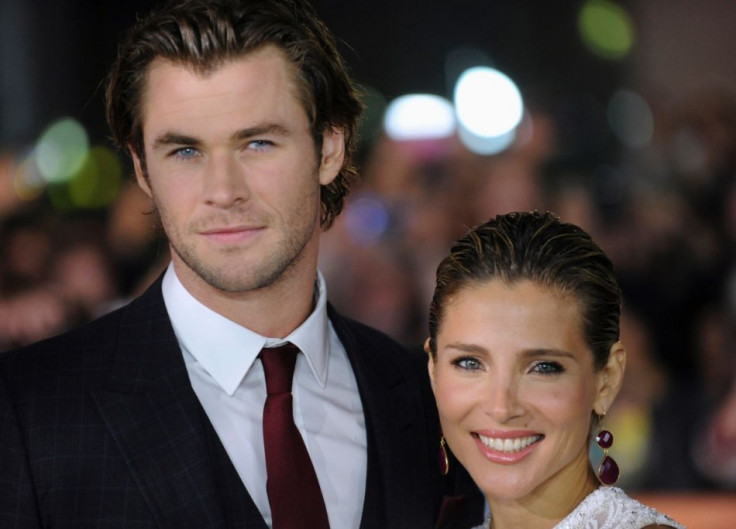 Elsa Pataky and Chris Hemsworth's marriage has been blighted with rumours of an imminent split for months but the Spanish model wants the world to know that they are doing just fine.
The 40-year-old beauty has broken her silence on the state of their marriage to set the record straight after photos of the pair apparently having a heated exchange on Byron Bay fuelled the flames.
On Thursday ( 11 May) the mother-of-three, took to Instagram to address the ''trouble in paradise'' speculation and reassure fans that they are more in love than ever.
Posting a picture of the stern-faced Thor star in one of his TAGHeuer adverts, she wrote: "Don't worry love, I would be mad too if some magazines keep trying to keep us apart," adding the hashtags #dontcrackunderpressure #seeyoutomorrow #loveyou."
The couple tied the knot in December 2010 and welcomed their first child in 2012. Two years later the A-lister pair welcomed their twin sons.
Back in December 2016, Hemsworth also couldn't resist the urge to take a cheeky dig after a Woman's Day report claimed they had "decided they need space, and they've been taking a little break from each other."
Sharing a snap of himself on a boat with one hand on his forehead, he wrote: "Looking for a new wife according to (magazines) and other misleading outlets! Honey you still love me right?!" he wrote, tagging in Pataky and adding the hashtag "#thanksfortheheadsup".
fghvfh