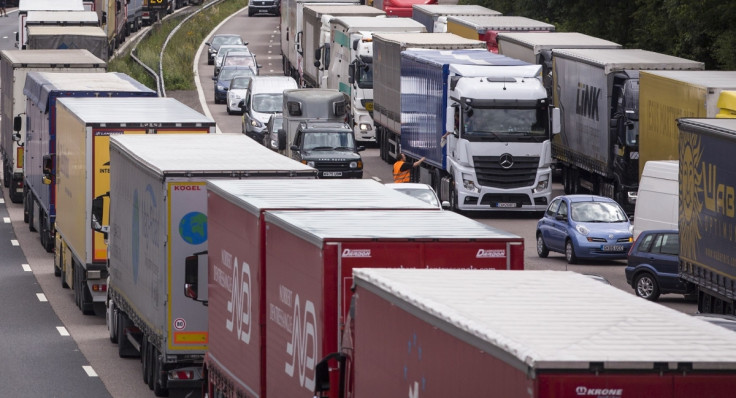 Christmas stockings could be lighter than usual in households across the UK this year after it was revealed there was a shortage of 50,000 lorry drivers. About 85% of goods depend on the country's road network before they make their way onto shops' shelves making haulage the backbone of UK distribution.
But the Road Haulage Association (RHA), which represents more than 8,000 trucking companies, has said a combination of retiring drivers and expensive driving licences - a truck licence costs £3,000 - mean the industry is short of between 45,000-50,000 drivers even though road freight employs about 2.2m people.
The shortage raises the possibility that shoppers will be confronted by half-empty aisles in the build-up to Christmas as retailers struggle to take delivery of their orders.
The RHA's chief executive Richard Burnett said the government should step in to help. "We are short of between 45,000 and 50,000 drivers and the situation is getting worse," he said. "Thousands of older drivers are leaving the industry and younger people can't afford the £3,000 it costs to get a truck licence. The Government could help but won't.
"They should support a truck driving apprenticeship but are refusing to do so; even though they are forcing the larger trucking firms to pay the new apprenticeship levy. As far as the RHA is concerned, that amounts to little more than just a tax on payroll. What young person can find £3,000 without some help? This shortage is grave and presents a real threat to Christmas and to economic growth."
The government hopes to plug the gap with apprentices and a spokesman for the Department for Business, Innovation and Skills said it was "working closely with the Logistics Trailblazer group and has provided feedback to help them develop their LGV (Large Goods Vehicle) Driver apprenticeship standard".