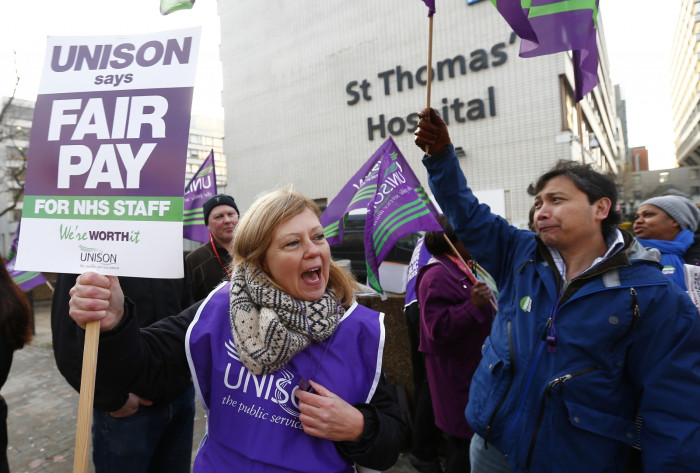 Civilian police workers belonging to two of Britain's largest unions have voted by around 60% to strike in protest at a one per cent pay offer following years of pay cuts and pay freezes.
Some 30,000 civilian staff were balloted following the one per cent offer. Police officers are not allowed to strike but 999 call handlers, fingerprint experts, police community support officers (PCSOs) and those currently working in a "wide range of operational and organisational support roles" will walk out when a date can be decided, which may be before Christmas.
"These results send a clear message that after two years of pay freeze and last year's below inflation pay rise, police staff have had enough and that they are now ready to take industrial action over pay," said Unison general secretary Dave Prentis. "We are calling on the police employers to return to the negotiating table to improve the current pay offer."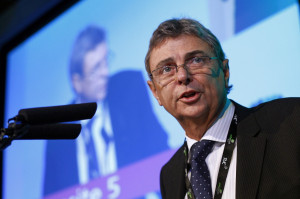 The unions are demanding a three per cent rise or £500, whichever is greater, and three per cent for staff on standby.
GMB national officer Sharon Holder added: "Following the conclusion of the ballots, unions will now meet and announce the planned industrial action."
Police employees are the latest group to take industrial action in protest at the Coalition's austerity measures which have seen salaries for public sector workers stagnate or fall below inflation.
Next Tuesday (9 December) members of the Fire Brigades Union will stage another 24-hour walkout in a long-running row over pay.
FBU general secretary Matt Wrack said: "Firefighters in England are reluctantly calling further strike action as a direct result of the Westminster government's failure to listen and negotiate over pensions.
"Firefighters are asking the Westminster government to immediately open genuine negotiations to resolve this dispute," continued Wrack. "They should also hold a House of Commons debate to fully scrutinise the legislation and there should be a parliamentary vote on the regulations."
There have also been a number of NHS walkouts including two short strikes by the Royal College of Midwives (RCM), the first such actions in the RCM's 133-year history.