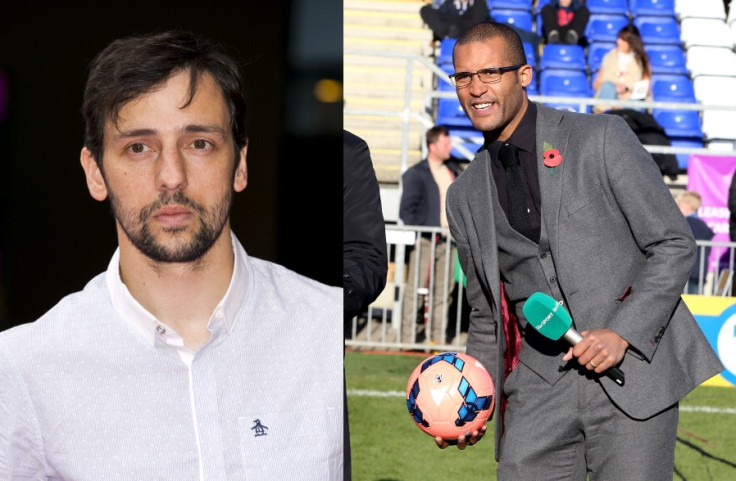 Clarke Carlisle and Ralf Little fell out over "money and lies" the former Royle Family actor has claimed after he was criticised for posting "insensitive" tweets about the former Burnley captain.
Carlisle hs revealed how he jumped in front of a lorry along the A64 Leeds to York road in December because he "wanted to die".
The 35-year-old former PFA chairman told the Sun newspaper that the suicide attempt, which left his with cuts, bruises, internal bleeding, a broken rib and a shattered left knee, came after he struggled to come to terms with life after football and losing his TV punditry job.
But Little, whose tweets suggest he used to be friends with Carlisle, took to the social media site to question the ex-footballer's account, adding he knew the "full story" and suggesting Clarke's actions had led to police involvement.
In an extended post Little clarified his comments, saying he supported the fight against mental illness but that "Clarke and I have history, that involves money, lies, on one notable occasion me being interrogated by the police over something I knew nothing about... and all sorts of other stuff.
"It's extremely difficult to watch someone repeatedly ruin other people's lives, then explain it in such a way that makes them immune to criticism. And it keeps happening."
Little goes on to condemn drink-driving, an offence Carlisle charged with on 20 December 2014, days before his suicide attempt, and wishing him a recovery.
Clarke had earlier responded to the actor via his wife's Twitter account. He said: "Hi Ralf, it's Clarke here. I have seen you once in 10 years,and that was to apologise for my repulsive behaviour as a young man... I know you have you're right to your opinion, but I've got to say, I sincerely hope that you're not the same person you were 10...years ago, as I very much am not. I hope you are well, happy and enjoying your excellent career. I pray depression never bites x"