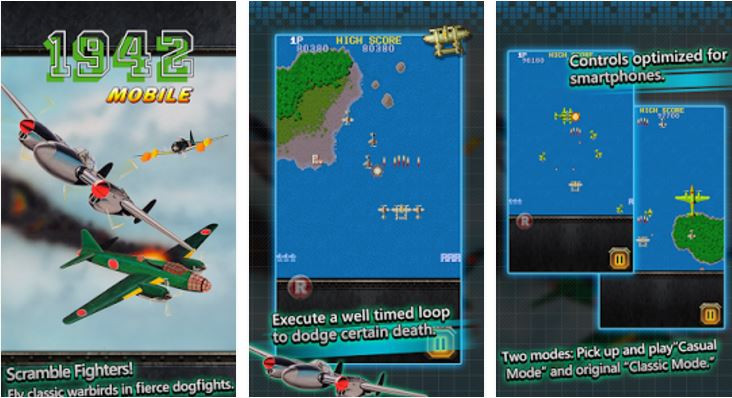 Good news for retro gaming fans: you'll soon be able to play Capcom's 1984 arcade classic 1942 on your smartphone. The aerial shoot-em-up can now be downloaded on Android and iPhone for £0.99/ $0.99.
Long before Resident Evil 7, Capcom enjoyed years of success in games arcades thanks to hit titles like Street Fighter, Commando and Mega Man. The developer eventually went to focus on developing for home consoles as interest in arcades faded, but for a good few years, Capcom was a coin-op king.
1942 is a top-down, vertically-scrolling dogfighting game in which you play the part of a fighter pilot during World War 2. Set in the Pacific Theatre, players must blast through their way through enemy fleets while avoiding getting shot down themselves, with the somewhat controversial objective of reaching and bombing Tokyo.
Obviously the game looks extremely dated by today's standards, but it will still serve as a nostalgic blast from the past for anyone who remembers what it was like feeding all your pocket money into a machine for just a few minutes of entertainment.
1942 Mobile has been optimised for smartphones so that you can control your plane using the touchscreen, and comes with a 'casual' mode as well as a 'classic' mode for those who want more of a challenge. The game can be downloaded from Google Play and the Apple App Store.