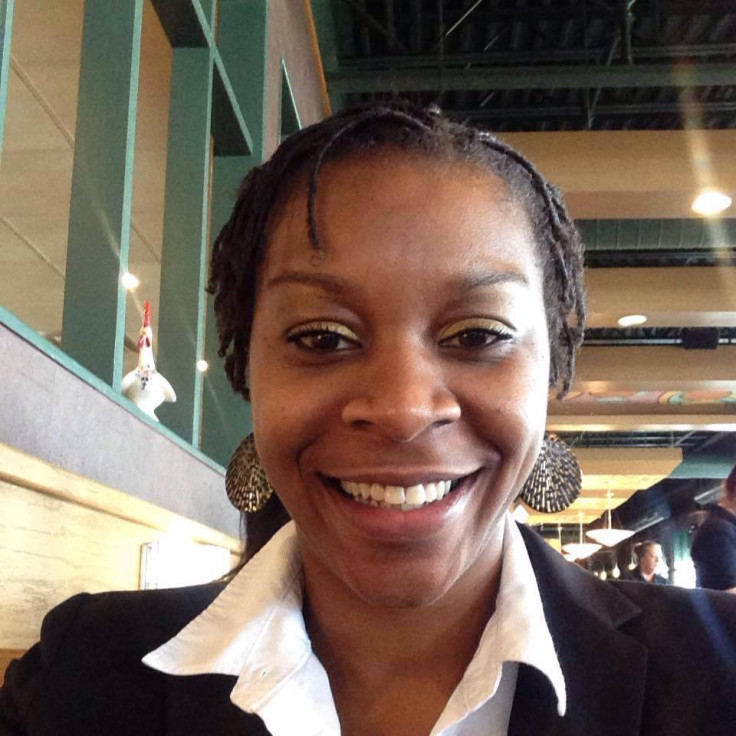 On 10 July, Sandra Bland was arrested as she drove from Chicago to her new job at her alma mater Texas Prairie View A & M. By Monday (13 July), Bland was found dead in her Waller County, Texas cell.
Bland was arrested for allegedly assaulting a police officer after being pulled over for improperly signaling a lane change, ABC 7 Chicago reported.
According to authorities, Bland committed suicide by hanging while in police custody. However, family members and friends say the 28-year-old would never commit suicide. Her friend Malcom Jackson told ABC 7, "After he pulled her out of the car, forced her and tossed her to the ground, knee to the neck, and arrested her".
A video of Bland's arrest appears to corroborate her friend's account of the arrest. In the video, shot by a bystander who was asked to leave by the arresting officer, Bland is heard saying, "You just slammed my head into the ground. Do you not even care about that? I can't even hear!"
As she's taken into custody, she repeats, "You slammed me into the ground and everything."
However, Waller County Sheriff Glenn Smith claims Bland "had been combative on the side of the road."
Bland was seen at 7am on 13 July when jailers gave her breakfast and then again at 8am to speak to her over jail intercom, according to ABC 7. She was found dead just an hour later. A press release from the sheriff's department states authorities performed CPR, but that Bland was pronounced dead from "self-inflicted asphyxiation" shortly afterwards.
The woman's friends do not believe she would commit suicide. LaVaughn Mosley told ABC 7 Chicago, "We're very suspicious and we're a very tight community and we're very upset that his has happened and it seems like there's nothing really being done about it."
Another friend, Cheryl Nanton, added, "I do suspect foul play...I believe that we are all 100 percent in belief that she did not do harm to herself."
Bland's family also do not believe their family member's death was self-inflicted. In a statement released to the Chicago Tribune, Bland's family said, "The family of Sandra Bland is confident that she was killed and did not commit suicide. The family has retained counsel to investigate Sandy's death."
Her death has also sparked a conversation on social media. On Facebook and Twitter, the hashtags #JusticeForSandy and #WhatHappenedToSandyBland have sprung up.