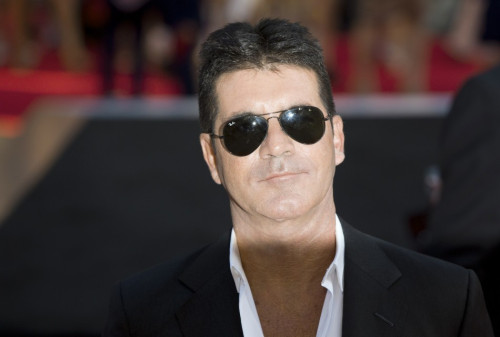 Music mogul Simon Cowell had a close brush with death when he challenged a little boy who was throwing knives for auditions of X Factor.
Eleven-year-old Edward was auditioning for for the show which will be aired this spring. The first subject for his knife-throwing act was his mother who stood in front of the board.
But an unimpressed Cowell said the stunt was not dangerous enough. Co-judge David Walliams said it would be more impressive if the boy threw knives at Cowell so the impresario obliged.
"The knife was so close," a source told the Daily Star. "He was absolutely shaken by the stunt. He won't forgive David for making him do this. There are still some audition dates left and he will want revenge."
Cowell, whose fiancé Lauren junior is due to give birth this month, gas been attending prviate antenatal classes at his Los Angeles ­mansion.
He is said to have a team of op doctors on permanent standby to make sure the pregnancy goes like ­clockwork.
"Simon and Lauren have decided that their favourite name for the baby is actually Simon," a friend said.
Cowell said that he wanted to be present for the birth after changing his mind.
"I don't want to miss such an important moment. I have to get over my phobia of delivery suites," Cowell said.