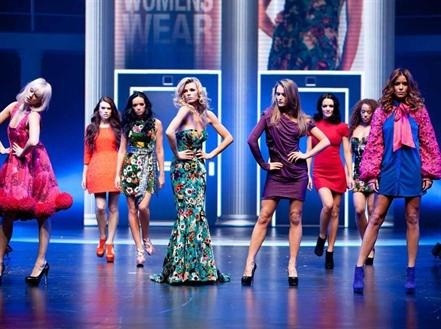 Clothes Show Live 2012 has wrapped up for one more year after another successful five-day run at the Birmingham NEC.
The annual fashion and beauty event, which is celebrating its 24th year, played host to JLS, Peter Andre, Henry Holland and upcoming girlband Stooshe.
British fashion designer Holland teamed up with fashion stylist and Ireland's Next Top Model judge Grace Woodward to present the show.
Reality stars including Amy Childs, Katie Price and Sam Faiers were out in force to enjoy an array of catwalk shows, model master classes and makeovers.
IBTimes UK caught up with Clothes Show Live managing director Gavin Brown to find out how the exhibition continues to thrive two decades after it first opened its doors.
"The most important thing nowadays is the public's perception of the product. We have fashion credibility," he said.
"If you look at consumer events such as this we are probably in the top three when it comes to attendance."
According to Brown, providing young creatives with an opportunity to hear from the designers themselves in a live setting has maintained the brand's popularity.
"We have around 125,000 people who attend the show over five days and that has been fairly constant over the last few years."
He added: "I am glad to say that after 24 years, it's still very successful."
At a time when emerging fashion talents are struggling to get their first big break, the Clothes Show counts itself as one of the few platforms available to help aspiring designers showcase their creations to fashion lovers and industry experts.
"It's really important to have the presence of designers such as Henry [Holland]," Brown said.
"We are very keen on trying to help new talent - that's why we give a lot of support to colleges and universities to showcase their graduates' collections to the public attending the show.
"We endeavour to be inspiration, educational but also entertaining."
They are plans to resurrect The Clothes Show on TV and introduce an online presence.
"We have had some people here filming for YouTube and we are also looking at whether we can create our own channel so rather than getting involved in the massive production of a weekly series, we can produce a pint-sized mini-series instead.
"The YouTube channel could include makeup tutorials and trend tips with lots of interaction. It will take Clothes Show Live beyond the five days we have got here."
He added: "If people are inspired and informed by what we are doing here it would be great if we can continue that engagement in the longer term."
EXCLUSIVE Clothes Show Live 2012: Henry Holland Tells Aspiring Designers be True to Yourselves