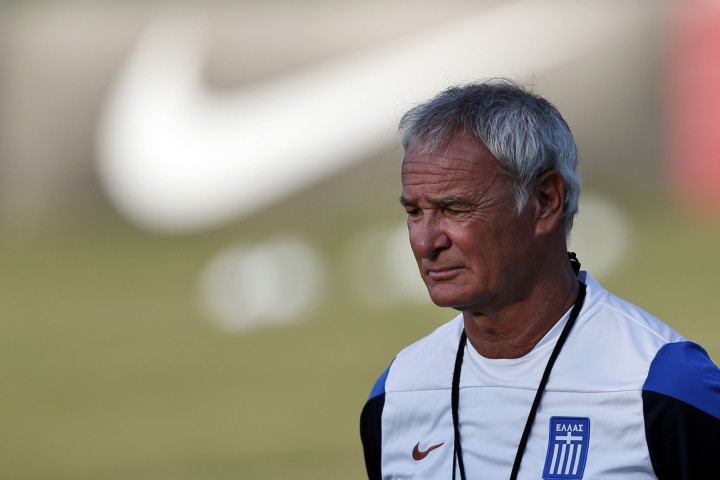 Claudio Ranieri has been given his marching orders as coach of Greece after the 2004 champions were defeated by lowly ranked Faroe Islands.
The president of the Greece Federation,Giorgos Sarris, released a short statement today: "Following the devastating result for the national team, I take full responsibility for the unfortunate choice of the manager."
Speaking after the game, a disconsolate Raneiri, 63, said: "I have no words to explain what happened. We all wanted to record our first victory in the group. But the Faroes deserved to win as they created more chances to score. Only hard work can get us out of this situation."
"When the qualifiers started nobody believed we would find ourselves in this situation. We were wrong in believing that was a straightforward group for us."
"All defeats hurt equally but we are last in our group because that is what we deserve."
With a population of 55,000 people and a poor competitive record, many analysts expected the Faroe Islands to be swept aside by the Greeks. However, a single goal from former Newcastle trainee, Jóan Símun Edmundsson, was enough to see off a hapless Greek side, short of ideas and struggling to break down a resolute defensive line.
Since taking over the reins of Greece's national squad in July, the former Chelsea and Monaco manager failed to make the impact that was hoped. The national team now lie bottom of the group, having only gained a solitary point from four games and facing the increasing likelihood that they won't qualify for France 2016.
The embarrassing defeat is a new low in Greek football following news that the country's professional leagues are now indefinitely suspended after an ex-Fifa referee was seriously attacked by two men with wooden clubs.
It is uncertain who will take over from Raneiri, although 75-year-old coach Giovanni Trapattoni is an early favourite, due to his experience at turning around ailing teams.