A thief who swiped more than 100 mobile phones from revellers at Coachella festival in California was collared after festival-goers used tracking apps to hunt him down. When eventually apprehended by security staff, 36-year-old Reinaldo De Jesus Henao was found with a backpack filled with stolen smartphones which he had mostly stolen on 14 April.
The victims had been enjoying themselves at the three-day music and arts festival in Indio, California, over the weekend when they fell prey to opportunistic thief Henao. Many had been taking pictures of the event shortly before noticing their phones had gone missing.
Henao clearly didn't reckon with Coachella's techy-savvy millennials, who turned to Apple's Find my iPhone app to track their stolen devices. The app uses the phone's in-built GPS to track the device in real time from Apple's iCloud service, which can be accessed from another device.
According to NBC, victims were then able to follow Henao through the music festival and alert security staff, who detained the thief until police arrived on the scene.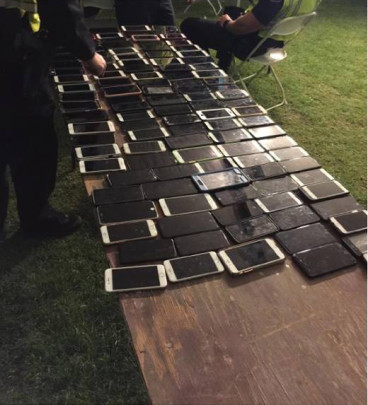 Henao was arrested and charged on suspicion of grand theft and receiving stolen property. Police were able to reunite some of the phones with their owners, while the rest were handed into the festival's lost and found department.
Concerts and festivals provide rich pickings for thieves, where victims are likely to be distracted and have their smartphone and other valuables somewhere that's easily accessible. If you're constantly using your phone to take pictures and not paying attention to who's around you, you're advertising yourself as an easy target for pickpockets.
Indio Police Sgt. Dan Marshall said: "That type of crime lends itself to what concerts are all about, a lot of people, close proximity, a lot of bumping. People carry their phones to have easy access to them, well if it's easy for you to access, it's easy for someone else to access."