8 new features the iPhone 8 needs to take on the Samsung Galaxy S8
This is what we think Apple's next iPhone needs if it is to stand a chance against the Samsung Galaxy S8.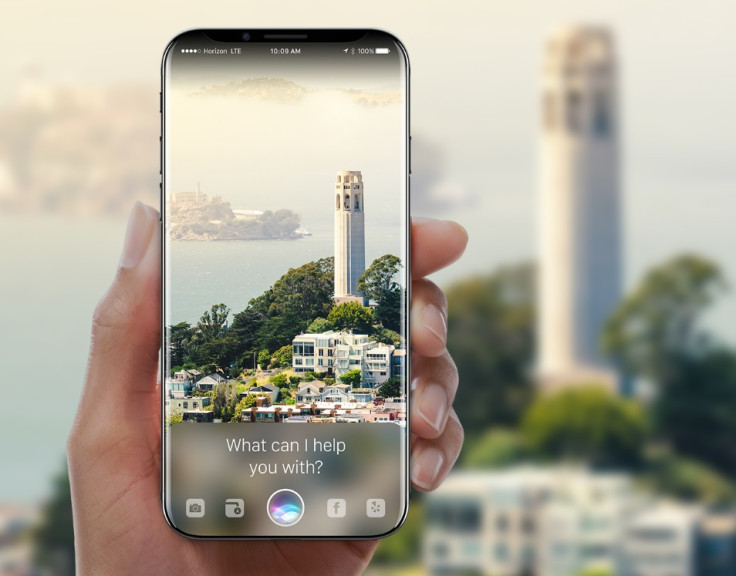 As Samsung prepared to put its new Galaxy S8 and S8 Plus on sale it must be feeling pretty good about itself. Rising from the ashes of the exploding Note 7 fiasco of 2016, the company has produced – as far as our initial hands-on time can determine – a pair of truly excellent smartphones.
Once they go on early sale on 21 April and general release a week later, the S8 duo will be the talk of the town, and will no doubt spark conversations about what Apple will do with its next iPhone to fight back. Due in September, the new model comes during the phone's tenth anniversary and is rumoured to be drastically different from the current lineup. With the tantalising proposition of an all-new iPhone in mind, here are eight things Apple need to do to fight back against the Galaxy S8.
1.
New design
Apple bucked its own trend by sticking with the same aesthetic design for three years running with the iPhone 7 in 2016. Aside from tiny changes to the camera housing and the removal of the headphone jack, the regular sized phone and its large sibling, the 7 Plus, looked identical to the iPhone 6S of 2015 and iPhone 6 or 2014. This was the first time Apple carried the same design over three consecutive generations in the iPhone's 10-year history.
For the iPhone 8, as the new handset is being dubbed, we want to see a brave new design from Apple. The tiny screen bezels of the Galaxy S8 and LG G6 are the current fashion trend to sweep the smartphone style guide, and we'd like to see Apple do the same. There is a lot of wasted space above and below the iPhone's display – let's see Jony Ive and his California team do something about it.
2. Larger, curved screen
Going hand-in-hand with the smaller screen bezels of 2017 are larger displays. The Galaxy S8 squeezes a 5.8in display into a phone the same size as the 5.5in Galaxy S7 Edge from last year. Although a new taller, narrower aspect ratio makes comparing the new screens by their diagonal size alone difficult, the Samsung and LG's new shape is pleasing on the eye and comfortable in the hand.
Apple must surely be planning to stretch the iPhone's display up and down over its unnecessarily large bezels, with the downward move seeing the Home button relocate onto the display itself, or the screen somehow blend around the button. Augmented controls on a screen either side of the button, like the new MacBooks Pro's digital Touch Bar could work well here.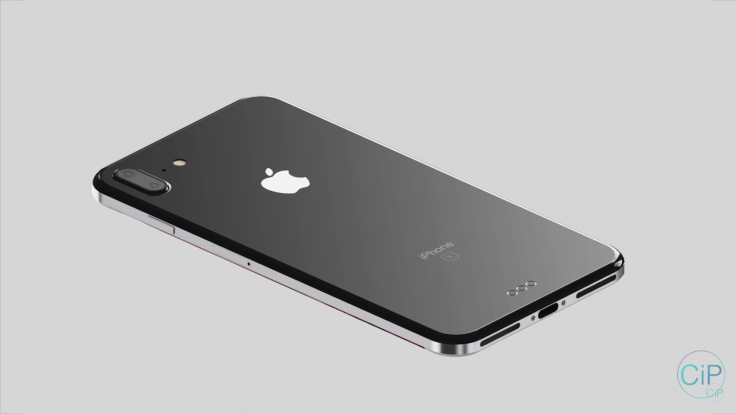 3. Siri makeover
Siri has been with us for half a decade now but the recent launches of Amazon's Alexa, Google's Assistant and Samsung's Bixby have no doubt given Apple something to think about. The way Alexa has quickly appeared in third-party devices shows the mass-market appeal of a well-executed voice assistant.
Apple needs to remind us that Siri isn't just for setting timers and checking the weather; it can control an entire ecosystem of smart home gadgets and the company needs to make a bigger deal of this. Siri integration with the Apple TV, which has been rumoured, will help here.
4. Augmented or virtual reality
Apple boss Tim Cook has expressed his love for augmented reality (AR) many times already and openly prefers it to virtual reality (VR). But so far, while Samsung and Google stride ahead with their Gear and Daydream View VR headsets, Apple is not a player in either the VR or AR space. There have been no rumours or leaks to suggest a headset is imminent, but development in this sector must surely be high up on Apple's to-do list – if not for the 2017 iPhone, then certainly in 2018.
5. More minimum storage
The Galaxy S8 is available in just one storage configuration; 64GB, plus a microSD card slot to accept up to 256GB more. We feel this is an ideal setup and one Apple should try to replicate.
We doubt Apple will add a card slot to the iPhone (it has never had one), but upping the minimum storage option from 32GB to 64GB would be very welcome. This only comes a year after the age-old 16GB option gave way to 32GB, but that switch came so late we already feel 64GB should be the new standard.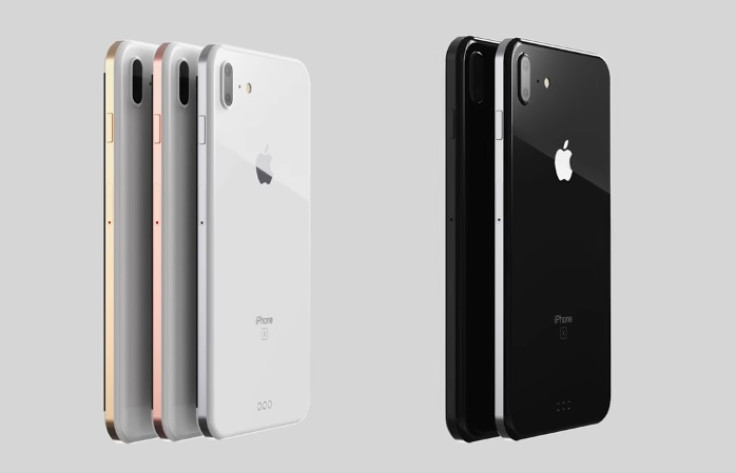 6. A camera upgrade
Many customers (your correspondent included) were drawn to the iPhone 7 Plus not just for its larger screen, but its dual-lens rear camera and the promise of better photos over the smaller, single-lens iPhone 7.
Portrait mode arrived on the 7 Plus soon after launch, but its ability to blur the backgrounds of photos and add the ''bokeh'' effect of professional SLR cameras never really delivered. Adding a whole extra lens and a new camera feature to the Plus should have been big news, but the feature often struggles to neatly wrap an object in the foreground with a nice, out-of-focus background.
The iPhone's camera is otherwise excellent, but the Plus' extra goodies amounted to very little. With Samsung holding back on any major photographic changes for the S8, now is the time for Apple to shift up a gear and retake the smartphone camera crown.
7. Wireless charging
Samsung has offered wireless charging for some time, and the Galaxy S8 pair are no exception. Simply buy the charging pad from Samsung (or use a third-party device, like those charging desks sold by Ikea), place your phone in the right place, and it charges.
There are rumours that Apple is working on a way to wirelessly charge batteries from a distance, removing the need to place your phone in a certain position, but for now regular wireless charging would be welcome. It also serves as a nice continuation from the iPhone 7's lack of a headphone jack and would become Apple's second step to going completely wireless.
8. Facial recognition
The iPhone's fingerprint sensor, called Touch ID, is a quick and simple way to unlock the phone, access banking apps and make payments, but it has limitations. It doesn't work when wet, for a start, and can be confused by cuts or burns preventing your prints from being read properly. It can also, if the hacker is particularly determined, be vulnerable.
To address this, Apple should bring an iris scanner and advanced facial recognition to the 2017 iPhone. The latter appeared on the ill-fated Samsung Note 7 and makes a return on the Galaxy S8, while the latter has floated through the Apple rumour mills since early 2017. As well as more reliable unlocks, facial recognition could improve selfies and lend itself to some Snapchat-style augmentation.
© Copyright IBTimes 2023. All rights reserved.