Police discovered a cocaine factory, a gun and ammunition after a child called emergency services and told the call handler "Daddy's not his usual self."
Barry Dermot, from Halewood, Liverpool, was arrested after his son rang 999 and said his 46-year-old father "had been sniffing white powder and drinking alcohol" on 5 March this year.
Liverpool Crown Court heard that the child even told them that Dermot had hidden a knife near the entrance of the property, in The Avenue.
The Liverpool Echo reported that officers found a .38 rimfire revolver wrapped in cling film inside a plastic Asda bag in a cupboard under the stairs.
Also discovered in the raid was five live rounds of ammunition, and a concoction of cocaine, other drugs, mixing agents, 18kg of boric acid and weighing scales.
Another man, 24-year-old Thomas Rowan, was arrested in connection with the gun after forensic analysis of the weapon and bullets showed his DNA on them.
Dermot was sentenced to six years two months in prison after admitting possession of the firearm, ammunition and allowing premises to be used for the production of Class A drugs.
Rowan was sentenced to seven years after being convicted of possession of a firearm after a trial, which concluded on Tuesday (24 October).
The court heard how seat manufacturer Dermot was a cocaine addict who had folded to gangland "pressure" and allowed his home to be used as a drug factory.
Dermot never named those who had brought the drugs and the gun to his home.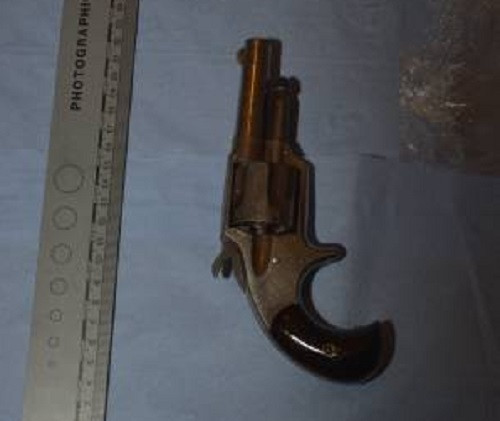 Judge Denis Watson said according to the Echo: "This was a genuine firearm. It was not loaded, but in the rucksack were five rounds of ammunition of the correct calibre to fit in the revolver. That firearm had been used to enforce the wishes of a drugs supply gang or would be in the future."
Watson then told Rowan: "You must have been involved in the organising for the storage of the gun. Guns kill, maim, and terrorise, and their purpose is to undermine the rule of law. The existence of this will cause the public huge concern and the public are entitled to protection from guns as a paramount consideration."