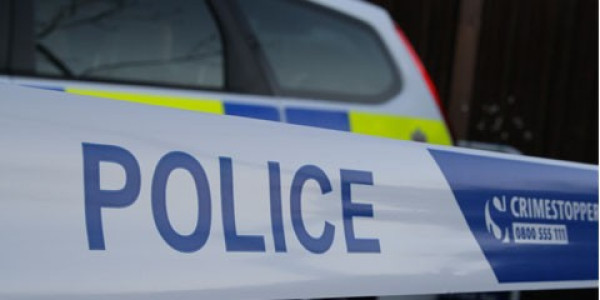 A woman in Colchester who police believe may have been murdered because she was a Muslim has been identified as 31-year-old Saudi Arabian Nahid Almanea.
Almanea was killed after she was attacked while walking along Salary Brook Trail on the morning of 17 June.
At the time of the attack, the Saudi Arabia student was wearing a dark navy blue full-length robe, called an Abaya, as well as a Hijab. While a motive for the murder has not yet been established, Essex Police said one of the main lines of investigation was that she was killed because she was a Muslim, which was obvious according to her dress.
While they are "conscious" at the fact Almanea may have been the victim of a hate crime, det supt Tracy Hawkings said there is currently "no firm evidence at this time that she was targeted because of her religion". Police did say she had not had any personal items stolen from her during the attack.
A 52-year-old man has been arrested in connection with the murder and is being questioned by police.
The Federation of Student Islamic Societies (FOSIS) identified Almanea as an international student at the University of Essex.
It was revealed Almanea had only moved to the country six months ago to study a short English language course before undergoing a PhD in life sciences.
FOSIS president Omar Ali described how his "heart sank" after hearing the news of Almanea's murder.
He said: "Sadly this is not the first attack on a Muslim student in the UK and I fear it may not be the last. While the motives behind this senseless crime are still under investigation, it seems very likely that this is another crime inspired by Islamophobic hatred, due to the victim's visibly Muslim appearance. Unfortunately, this would correlate with an increasingly disturbing trend of hate crimes against Muslims here in the UK."
"Islamophobic hate speech, be it barefaced or disguised as news or political commentary is having a real impact of the lives and safety of Muslims in the UK. It is high time that those politicians, commentators and institutions that espouse pernicious narratives about Muslims and Islam take responsibility for the terrible consequences of their words."
Officers have also not ruled out a link between this murder and that of James Attfield, a 33-year-old man who died after being stabbed more than 100 times in the town's Castle Park in March.
"There are some immediate similarities between this murder and that of James Attfield, but there are also a large number of differences as well," added Hawkins.
A University of Essex spokesperson said: "Our thoughts are with the family and friends of the young woman who died yesterday, and we are deeply saddened by this tragic incident."