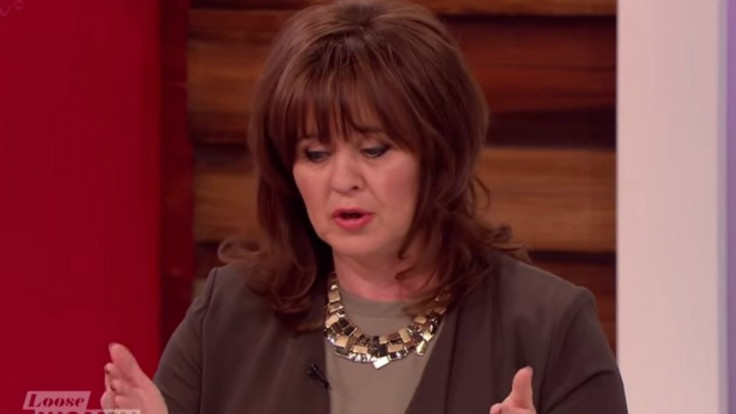 Loose Women host Coleen Nolan has come under fire for making a comparison between the support for gay marriage and Islamic State (Isis).
During the 19 May episode of the ITV daytime talk show, Nolan and her fellow panellists discussed the Ashers Baking Company bakery, which was found guilty for refusing to make a cake that featured a pro-gay marriage slogan.
Appearing to support the bakery, the 50-year-old argued: "At the end of the day, if you went in there and two days later they said: 'We don't want to make your cakes because of our beliefs,' you'd just never go back to that shop and you'd probably say to all your gay friends: 'Don't go there, they're anti-gay,' and boycott it.
"What about if somebody walked in and said: 'I want a cake and I want the whole Islamic State on it and how I support it and how I support them killing our people.'"
Watch the Loose Women debate:
She added: "Because it's a business, do they have to make it? And if they turn around and say they're not making it, we'd all applaud it."
However, co-host Ruth Langsford challenged Nolan's opinion, chiming in: "But they're standing up for rights and saying: 'They shouldn't be allowed to say that. They've made me feel like a lesser person.'"
Janet Street-Porter somewhat agreed with Nolan, saying: "I think it's still quite a grey area. If someone's got a religious belief and they don't want to make this cake, this case would be appealed and I think it's by no means cut and dry. What we've all said shows how people feel.
"Coleen's so right, if you're that upset do you want to go to the bakery in the first place?"
Nonetheless, viewers have been outraged by the former Nolans singer and some have called for her to be sacked as a host on the show.
IBTimes UK has contacted Nolan's reps and ITV for comment.