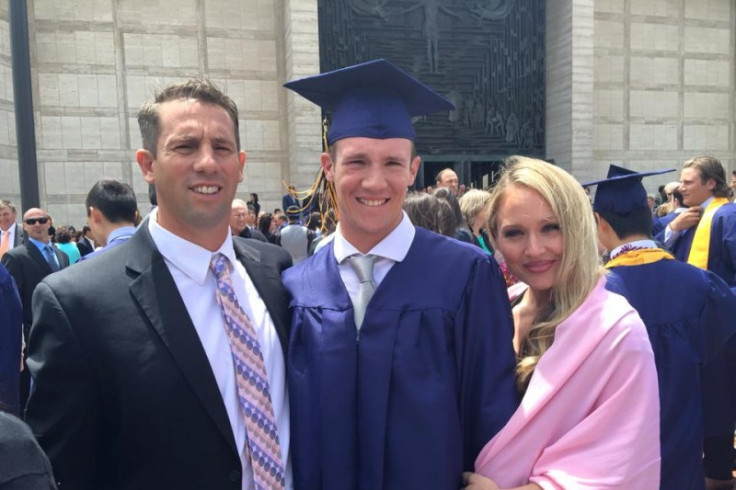 A college baseball player was fatally shot as he played Pokémon Go on his mobile phone with friends, while walking in a park near San Francisco's popular tourist site Fisherman's Wharf. Calvin Riley, 20, was shot in the chest as he was playing the game along the waterfront promenade at Aquatic Park.
The gunman did not take his wallet or anything else of value from him, said police, who are stumped as to a motive in the killing.
Riley was killed at 10pm on Saturday 6 August as the popular area was bustling with people. Police are searching for witnesses and collecting surveillance tapes in the area in an effort to identify the shooter. The park is considered relatively safe from crime.
"There doesn't appear to be any outstanding motive right now," Sergeant Robert Jansing, a detective with the US Park Police, told the Los Angeles Times.
A friend told KGO he believes it was a completely unprovoked attack. "From what we know there was no confrontation. There was nothing said back and forth. It was just senseless, [the gunman] just came up and shot and ran away for nothing," said John Kirby.
Riley, a visiting baseball player, was intent on the game, Kirby added, and walked a bit ahead of his friends around a corner. That's when friends noticed a man watching them. They heard a gunshot moments later. A friend saw Riley fall and "whoever did it ran away and possibly got into a car," said Kirby.
Riley lived in San Mateo in the East Bay. He was studying kinesiology and was the closing freshman pitcher for the Delta College Mustangs in nearby Stockton.
"Due to this cruel world we live in, a part of my family was taken from us," his cousin Gabriel Morales wrote to Riley on a GoFundMe page set up to help the family with funeral expenses.
"When we got a call at 4:30am saying he's gone I thought I was having a bad dream. We've had too many laughs, too many memories, too many moments that I will cherish for the rest of my life. You were more than a cousin/best friend to me, you were my brother. You had all the talent and dedication to make your dreams a reality.
"I wish I got to talk to you one more time. I would've told you how much I loved you and missed you."
There have been several robberies linked to Pokémon Go, including scores of snatch-and-run incidents involving people playing the game in the San Francisco Bay area. One man was recently slashed across the face in San Jose, California, because the attacker thought he was being recorded, reports the San Francisco Chronicle.
New Jersey police have issued a warning that people could risk their lives if they're so focused on the game that they fail to pay attention to their surroundings in dangerous situations.