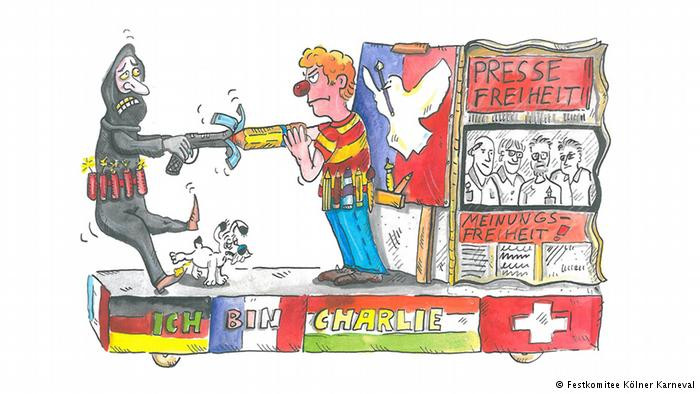 The organisers of the annual "karnival" in Cologne, Germany, have been forced to scrap plans for a Charlie Hebdo float because of security concerns.
The festival committee of the Rosenmontag parade said in a statement that despite public support for a float in tribute to the Parisian satirical magazine, they had decided not to go ahead with the idea.
"The Festival Committee wants everyone to be able to celebrate in safety and without concerns," it said in a press release, reports the Local.
A blueprint for the float had already been drawn up, with more than 7,000 voting on Facebook to choose the winning design, which showed a cartoonist with a clown nose shoving a pencil into the barrel of a masked gunman's firearm.
The organisers said that the float had been withdrawn despite strong backing from others taking part in the parade.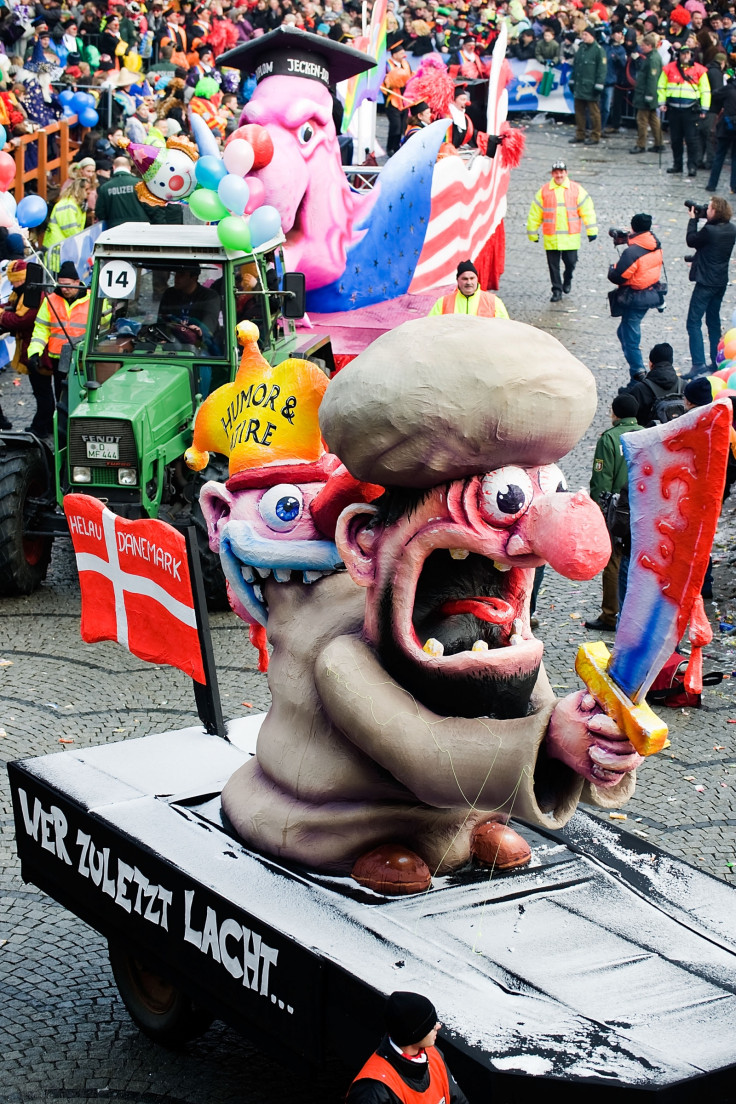 "Many members contacted the festival committee directly to say they wanted to accompany this float to show they support freedom of expression," read the press statement.
Float designer Jacques Tilly that the float would not have depicted the Prophet Mohammed.
"We would never show Muhammad, no matter what. We don't want to attack the foundations of religion, but rather the failings of the individual," he told Deutsche Welt.
Rosenmontag is held on Shrove Monday, just before the beginning of Lent and is celebrated across the Rhineland.
The parades are known for their giant satirical floats, which poke fun at figures of authority.
In previous years floats have ridiculed the Roman Catholic Church, and the treatment of women in Islam.
"The Rosenmontag parade in Cologne lives for freedom of expression with its parodies every year," the statement from the Cologne committee said.
This year, Rosenmontag falls on February 16, with the parade following a 7.5 kilometre route through the centre of Cologne.