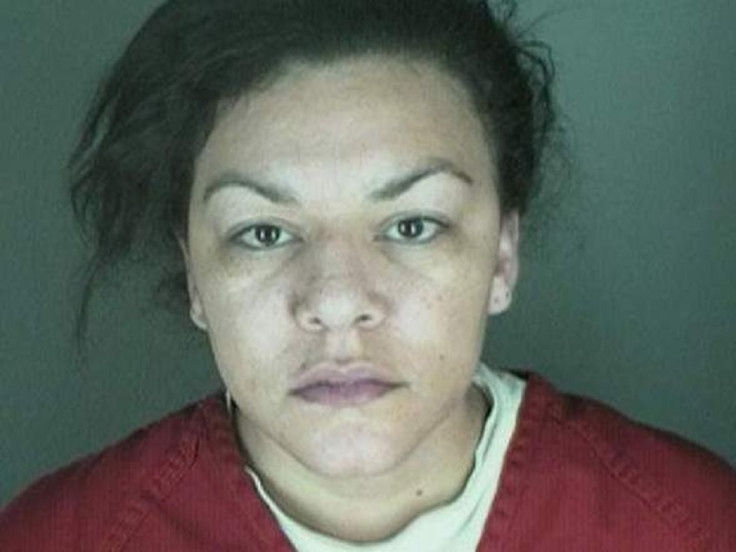 A Colorado mother who cut the seven-month-old foetus from the womb of a pregnant woman has been jailed for 100 years, after being convicted of attempted murder. Dynel Lane, 35, had faked a pregnancy for months before she lured Michelle Wilkins to her home with a Craigslist ad for maternity clothes.
A jury found Lane guilty in February of attempting to kill Wilkins on 18 March last year in the Denver suburb of Longmont. In addition to her conviction for attempted murder she was found guilty of four felony assault charges, and another felony count of unlawful termination of a pregnancy.
Prosecutors were pressing for the maximum sentence of 188 years, but could not charge Lane with the murder of the unborn baby, latterly named Aurora, because of Colorado state law. Wilkins, herself addressed her attacker in court during the hearing with a poster-sized picture of the baby mounted behind her.
During the trial in February, jurors heard how Lane bludgeoned Wilkins over the head with a lava lamp before stabbing her in the neck with broken glass in a frenzied attack. Lane then used two kitchen knives to cut Wilkins' abdomen, taking the unborn baby and leaving the woman for dead.
Wilkins lost half her blood in the attack and was actually holding her own intestines when she called 911 for help. Tragically Aurora did not survive the attack.
Wilkins told Lane during the hearing: "It is clear that you need healing and I hope that you get it."
Lane had spent 14 months faking a pregnancy and was said to have been given an ultimatum by her boyfriend. Lane was handed her sentence by Chief District Judge Maria Berkenkotter who said according to the Denver Post: "They won't get to watch as she decides who she is or what she wants to do with her life," Berkenkotter said. "Ms Lane, you stole that from Michelle."
"You left me there to die multiple times," Wilkins added. "The only tears that you cried during the trial were those of your own self-pity."
Michelle's father, Mark Wilkins, said that the death of her baby has caused permanent damage to the family. "This event has shattered our lives," Wilkins said. "Some things just cannot be fixed."
Lane said that she plans to appeal her conviction and her mother said she had never recovered from the accidental drowning death of her son. According to Carol DeHerrera Lane was desperate to have another child.
In total 38 US states have made the killing of a foetus a homicide offence, despite objections from abortion-rights supporters. Republicans in Colorado had introduced legislation that would have allowed a murder charge for Lane's offence, but it was rejected by Democrats.