Accusations of sex attacks on a massive scale by dozens of Arab men presumed to be refugees on New Year's Eve in Frankfurt "are completely baseless", German police have said.
The fake incident was reported by Germany's most-read newspaper, Bild, on 6 February. The organisation, which has the highest newspaper circulation in Europe, presented the non-existent group as a "rioting sex mob".
The article in question has since been removed from Bild's website. It was largely based on an interview with Jan Mai, a well-known chef in Frankfurt, as well as the account of a 27-year-old woman named Irina.
Mai claimed his establishment was invaded by "around 50 Arabs" who "drank our guests' drinks", assaulted women and behaved in a "highly aggressive" manner.
Meanwhile, Irina alleged that she was grabbed under her skirt and on her breasts. "Their hands were everywhere," she falsely stated.
The pair's account was flatly rejected by Frankfurt police, who told the Frankfurter Rundschau: "Interviews with alleged witnesses, guests and employees led to major doubts with the version of events that had been presented.
They added: "One of the alleged victims was not even in Frankfurt at the time the allegations are said to have taken place."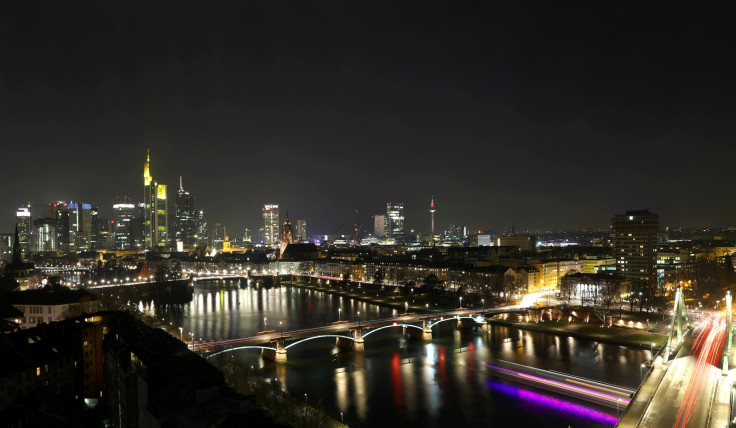 Indeed, local business owners were taken aback by the news when it got picked up by other outlets, saying no such sex attacks had taken place during the night in question. "It was absolutely peaceful," one employee at a bar close to Mai's establishment told the Frankfurter Allgemeine.
Explaining the true version of events, police said: "Masses of refugees were not responsible for any sexual assaults in the Fressgass over New Year. The accusations are completely baseless."
Both Mai and Irina are now being investigated by prosecutors.
Bild, a conservative national tabloid, has taken a battering for the report. It has been "the bête noire of German liberals since the 1960s, when it demonised student protesters in West Germany," Bloomberg reported in 2015.
While Bild's online editor-in-chief, Julian Reichelt, promised that the report would have consequences, some people pointed out that the damage had already been done due to the international extent of the report's reach.
"We apologise for our own work. I'll shortly announce what Bild will do about it," Reichelt posted on Twitter.
According to thelocal.de, one commentator responded: "Ah, Bild is apologising. You should do it more often given how many of your articles are fakes." Another said: "It's too late".
The Daily Express newspaper in the UK reported on 8 February that a "'MASS sex attack' by over 900 drunk refugees led to women being sexually harassed on New Year's Eve in Frankfurt".
It went on to report that it took "over a month for many of the victims to come forward and talk about the event", which in reality, never happened.
In 2015, women in Cologne were subjected to a wave of sexual assaults on an "unprecedented" scale which left the local and international community aghast. Hundreds of sexual assaults were committed against women during New Year's Eve celebrations during that episode.