New clashes between Kamwina Nsapu militiamen and Congolese army on the eve of 14-15 March have been reported in Nganza, a commune in the Democratic Republic of Congo (DRC)'s Kasaï-Central province, according to a civil society representative.
Kasaï region, in the heart of the DRC, has been plagued by deadly violence between Congolese security forces and the Kamwina Nsapu, since August 2016.
In January, the United Nations's Office for the Coordination of Humanitarian Affairs (OCHA) reported that more than 100,000 had been uprooted by spiralling violence in recent months.
The overnight clashes came after gun shots were fired in several areas of the city of Kananga when the vice minister in charge of the interior, Emmanuel Ramazani Shadary, was conducting a governmental mission in the town that came under attack.
"There has been an attack at the Nganza commune level. Elements of the chief Kamwina Nsapu and security forces clashed around midnight and one in the morning," a civil society source, which spoke on condition of anonymity, told UN-funded Radio Okapi.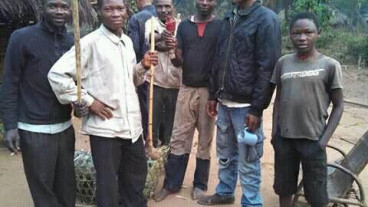 The militiamen are reportedly avenging the death of their leader by carrying out attacks against civilians in the region.
The radio reported that more gunfire was heard in the surrounding Katoka and Ndesha commune until the early hours of the next morning.
"We are yet to establish the actual situation of what happened during the night. But Tuesday 14 March was a very bad day since the clashes began," the source is quoted as saying.
Following the recent discovery of three mass graves in the Kasaï and neighbouring Lomani provinces, UN High Commissioner for Human Rights Zeid Ra'ad al-Hussein on Wednesday (8 March) called for a high-level investigation into "grave" violations committed against civilians in the region. On 8 March, OCHA warned that at least 600,000 people were now in need of emergency humanitarian assistance.
Besides abuses attributed to Kamwina Nsapu, the UN also reported the disproportionate use of force by government security forces in their response to the situation.
There are fears that armed groups may be trying to capitalise on the prevailing political uncertainty to cause widespread violence and instability in an already fragile country.