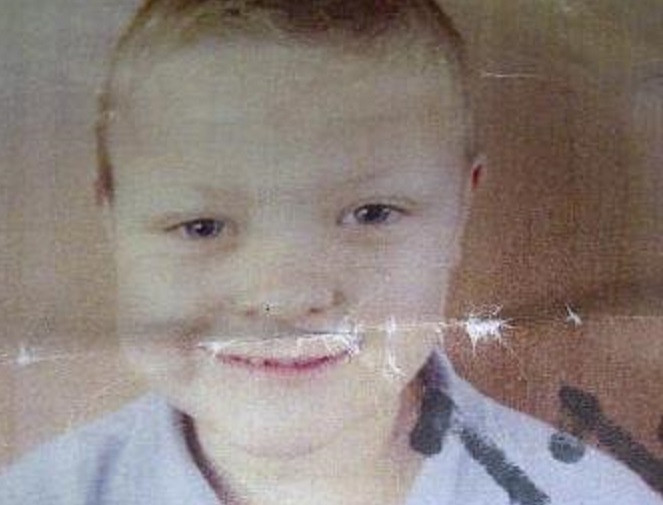 Missing boy Conley Thompson died as the result of a tragic accident on a construction site in South Yorkshire, say police.
His grandmother said he got through a small hole in the construction site and slipped into a vertical plastic pipe.
"You know it was raining, he slipped and went straight down. I hate to think what his little mind was going through," Deborah Fraser told BBC News.
"We know that he's got through a small hole in top of the construction site, and because it's been wet he's slid down and gone into a vertical pipe.
"It's not even sunken in now that he's gone. I'm stood next to the place where he died and I'm thinking 'what the hell were you doing Conley in a place like this?'
"His brain must have been all over the place trying to get out."
South Yorkshire Police said formal identification of the child's body was yet to take place, but it was believed to be Conley Thompson. Officers are treating the death as a "tragic accident", the Press Association said.
Mrs Fraser said: "He's been known to go in there [the construction site] before and we've told him not to go in. [His mother] is devastated, we all are. We will all miss him, he was a lovely little lad."
Det Insp Victoria Short, leading the investigation, said: "We deployed our full resources with officers searching throughout the night to find Conley and we are deeply saddened by this tragic development.
"While it is early in the investigation, the death is being treated as unexplained and a post-mortem [examination] will take place in due course.
"Our thoughts remain with Conley's family and friends at this very difficult time."
Mrs Fraser went to the construction site where his body was found to pay tribute to her grandson.
"As a person he was a lovely little lad, boisterous, got into anything and everything but his smile could light up a room," she said. "He loved dinosaurs, he loved Ninja Turtles, he was just a typical lad... He loved his life. He was a happy little chap."
A post-mortem examination is still to take place.