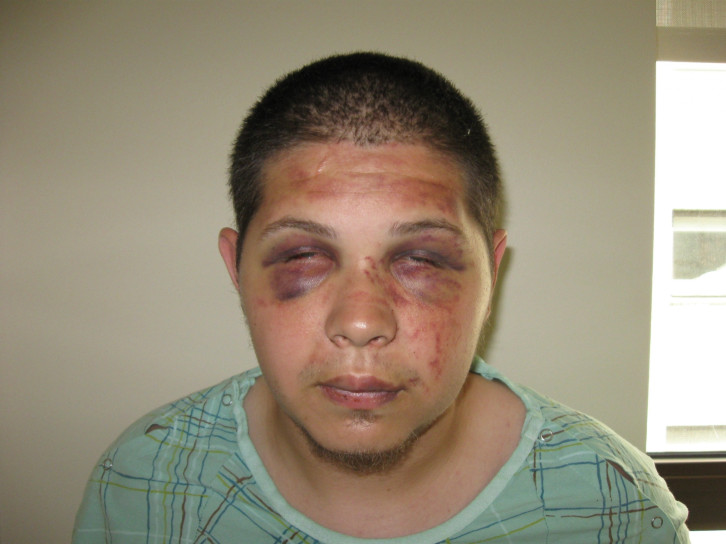 A Connecticut man, who killed his 7-month-old son by throwing him off a 90-foot-high bridge, has been sentenced to 70 years in prison on Wednesday (31 May). Tony Moreno, 23, had also jumped from the Arrigoni Bridge in Middletown but survived.
A judge imposed the maximum prison time for Moreno who was convicted of murder and risk of injury to a minor by a jury in February 2017.
"The utter depravity of the crime, a father killing his infant son, speaks for itself," Middletown Superior Court Judge Elpedio Vitale said.
Moreno had claimed during his trial that he did not intend to throw his son, Aaden and the toddler had actually slipped from his arms.
However, the jury was shown text messages between the Moreno and Aaden's mother, Adrianne Oyola.
The texts he wrote were: "Enjoy your new life without us. You not a parent anymore ... He's dead and soon I will be too."
Middlesex State Attorney Peter McShane told the State of Connecticut Superior Court that the messages proved Moreno had planned the murder late on the evening of 15th July 2015.
"That was no accident and it certainly was not an accident that he had sent those texts to Adrianne: vicious, vile, cruel, pointed texts to the mother of his child. Those texts are more than just hateful. Those texts are indicative of intent."
According to court documents, the relationship between the couple had soured which lead to the death of the child.
Oyola had refused to marry Moreno and the custody dispute was settled just days before the bridge incident.