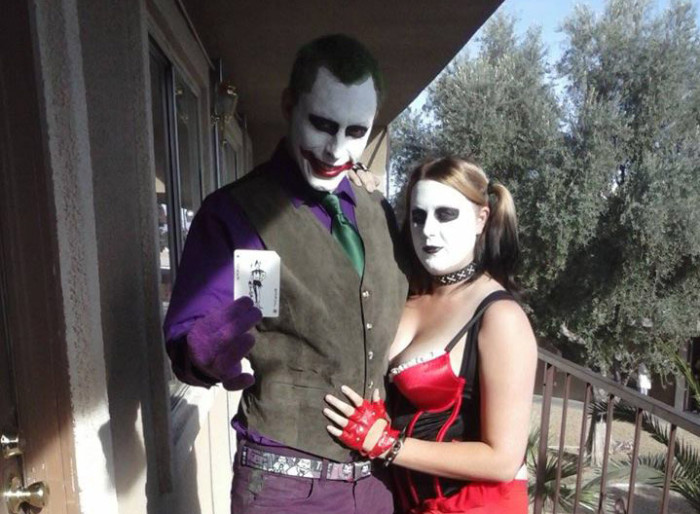 Cop-killing couple Jerad and Amanda Miller were armed to the teeth with guns and wore adult nappies during a Las Vegas killing spree where they wanted to "kill as many cops as they could".
The husband and wife killed Las Vegas police officers Igor Soldo and Alyn Beck who were sat eating in a pizzeria before shooting dead Wal Mart shopper Joseph Wilcox, who tried to reach for his own legally-owned gun.
A huge gunfight broke out between the pair and a SWAT team in the Wal Mart where they had slain Wilcox, firing 36 shots at officers who fired 16 in return.
The Millers were eventually cornered at the back of the store where Jerad Miller was mortally wounded by a police officer.
His wife, laying nearby on her back, then pointed a handgun at him before putting it to her own head and pulling the trigger.
Clark County Sheriff Doug Gillespie has since revealed the pair carried four handguns, a shotgun, water and food and had ammunition including armor-piercing bullets.
"The two suspects involved in this horrible event were well-armed and ready to kill as many cops as they could," Gillespie said.
"[They]...were prepared on that day to hunker down and stay in that Wal-Mart as long as they needed to."
Gillespie refused to comment on what the couple's motive for the rampage was and declined to reveal what was contained on a note left with a swastika symbol and a "Don't Tread on Me" flag in the pizza shop where the officers were ambushed.
Days before the shooting Miller announced their deadly ambitions in a couple of Facebook posts. "Those of us who know the truth and dare speak it, know that the enemy we face are indeed our brothers," he wrote on 2 June. "To stop this oppression, I fear, can only be accomplished with bloodshed."