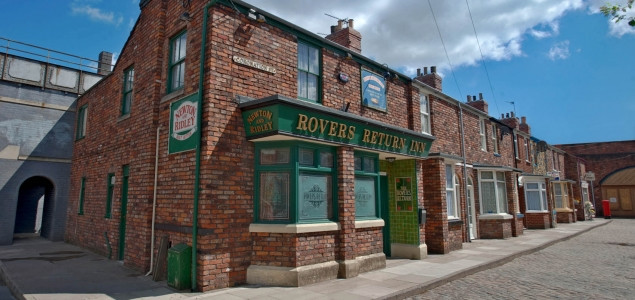 It was a particularly eventful week for the Coronation Street residents with Sarah Platt making a shocking discovery and one of the most loved-up couples on the cobbles getting engaged. However, something suggests the happiness may not last as Christmas and the new year approaches.
Viewers have seen Sarah gradually going off the rails since the live episode when her sister-in-law Kylie killed bad boy Callum, whose body was buried under Gail Platt's house. Sarah agreed to go on a date with factory worker Aidan but it ended on a sour note when he realised she was drunk. The mother-of-one stumbles out of the Rovers and on to the street where her brother David notices her looking worse for wear.
After an argument with David, Sarah is accidentally knocked over by Tim's van and is subsequently rushed to the hospital with her brothers David and Nick, mother Gail and Kylie by her side. While she is expecting to hear of her injuries, Sarah is actually told that she is pregnant. Adding more complexity to the situation, the father is most likely to be Callum.
While the drama unfolded on the cobbles, Carla was busy playing waitress as a favour to Nick who was short-staffed for the evening. She decides to propose to Nick but their special moment is rudely interrupted by Michelle, who shares the news of Sarah's accident. Fortunately, Nick is able to turn the tables and later gets down on one knee to propose to Carla, who says yes.
In the run-up to Christmas, viewers will find out if Sarah decides to keep the baby and whether she confides in her nearest and dearest about the pregnancy news. Plus, with Robert threatening to expose a Connor family secret, will he destroy Carla and Nick's chance of happiness?
Coronation Street is on 7 December at 7.30pm and 8.30pm on ITV.