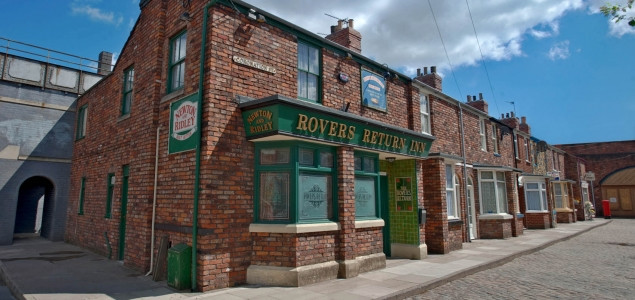 It all kicked off in Coronation Street with some of the residents reeling from Sarah Platt's baby news, Michael getting outed as the burglar, and David and Kylie's marriage on the rocks. Will it be a happy Christmas for those on the cobbles? Judging by the latest events, it is looking doubtful.
Sarah almost goes through with her plan to abort the baby she is carrying, which happens to be dead blackmailer Callum's. However, Kylie tracks her down at the abortion clinic and after some persuasion, convinces her to keep the child. Although Kylie vows to support her sister-in-law, Sarah's brother David is mortified when he learns his older sister is pregnant.
Unfortunately, Sarah's mother Gail and grandmother Audrey are not as understanding as Kylie. Sarah's daughter Bethany overhears Todd talking about Sarah's pregnancy in the salon and storms over to where her mother is having lunch with Gail and Audrey to drop the baby bombshell. Needless to say, Gail and Audrey are far from happy about the news and scold Sarah for her stupidity.
Watch a Coronation Street teaser:
There was more misery for the Platt family as David told Kylie the trust had gone in their marriage and he was moving out. Kylie later pleaded for him to return to their family but will he give their love another chance?
Elsewhere, Tracy is given a new lease of life when she decides to take Robert's advice and pursue a career as a florist. But drama was aplenty with her ex-boyfriend Rob back on the scene. Despite promising Rob she is not dating anyone else, he knows otherwise and tells an inmate he vows to take revenge on his ex for her deceit. Will his plan to meet Robert go off without a hitch?
Plus, Eileen forces Michael to attend the good Samaritan awards ceremony only he is left shamed when Pat reveals him to be the burglar of Dee's house. Gail defends Michael and insists he is a good man but will it be enough to convince the others?