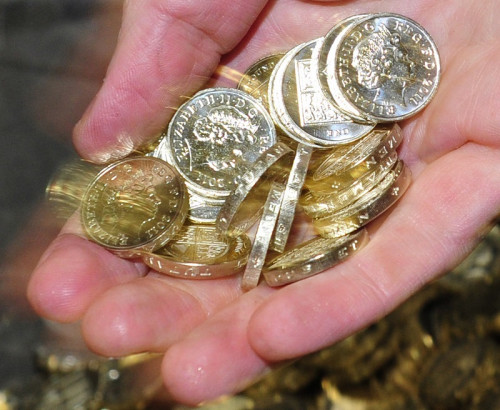 The cost of living is still a major concern as British workers' inflation-adjusted increases will not be sustained until the UK sees a rise in productivity.
In a report analysing the most sustained and severe fall in real wages since at least the Second World War, the Chartered Institute of Personnel and Development (CIPD) said that many employees expect real pay rises in 2014 to be below inflation, a repeat of their experience in 2013.
"The politically charged debate about wages and the cost of living won't be solved by politicians trading blows over statistical analyses," said Mark Beatson, chief economist at the CIPD.
"Instead, we need to recognise that real increases in pay will only be delivered through increases in productivity – and that for this to happen we need employers, employees and policy makers to come together in a combined effort to improve UK productivity."
The research pointed to the US experience as evidence that a return to real increases cannot be taken for granted, even if economic growth does continue.
The CIPD said for the median full-time worker in the US, real earnings are no higher now than they were in 1979.
The research warned such a trend could take hold in the UK and other developed economies.
Findings in a separate survey from the CIPD, released at the same time, found that a third of employees expect no pay increase in 2014. A further third expect the same rise in 2014 as in 2013, when the median rise was a below-inflation 2%.
The survey found more than half (54%) of private sector employees had a pay rise in 2013, and the same was true for 51% in the voluntary sector and 43% in the public sector.
But only a minority (36%) received a real rise to improve standards of living.
"Productivity growth is an important part of the solution, but so is action to reduce the UK's persistent and growing pay inequalities," said Frances O'Grady, TUC general secretary.
"We can't build a sustainable recovery if it's only ever Britain's bankers who get a pay rise."