Kensington and Chelsea Council have set aside tens of millions of pounds to rehouse the survivors of Grenfell Tower in the surrounding area.
The council is looking to spend between £500,000 and £1.5m on each of the properties in the W10 and W11 postcodes of London and allow those affected by the tower block fire to live inside them as traditional council houses.
The properties will be purchased in areas including Notting Hill, Holland Park and Ladbroke Grove as part of the council's bid to permanently move all those left homeless by the fire which killed more than 80 people
The council is also hoping to spend around £40m to ensure that each Grenfell survivor does not pay more money than they would have done than if they carried on renting from the council, according to the Evening Standard.
The council is also proposing at an upcoming meeting to spend around £15m to find new homes for the 17 leaseholders whose properties in the tower or nearby Grenfell Walk were destroyed or left uninhabitable in the wake of the fire.
Kim Taylor-Smith, deputy council leader, said: "Finding people a permanent new home is our absolute priority.
"We know that for people to start the process of rebuilding their lives they need the security of a home for life. We have already been working with 23 families that have lost people in the fire to help find a new home. We now want to help 153 further households who have lost everything in the fire.
"The council [RBKC] has acquired more than 100 properties for Grenfell survivors and is in the course of spending tens of millions more to add to our property stock."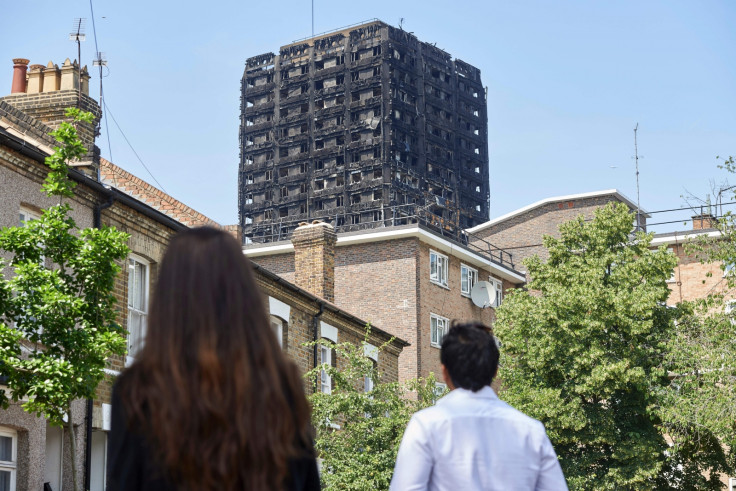 The news comes after the council was criticised following reports survivors were asked to "bid" for around 100 permanent flats which became available.
According to the Independent, the council asked those still left homeless by the fire to log in to a website and register their interest in flats which became available at Kensington Row, Hortensia Road and Tavistock Crescent.
The council's registration system reportedly included a ranking system that prioritised certain residents over others on factors such as whether they a lost a family member in the blaze or have a disability or children.
Labour MP for Tottenham David Lammy, whose friend who died in the fire, condemned the council via Twitter. He said: "Grenfell survivors should not be forced into bidding against each other for properties whilst they grieve for their loved ones and try to rebuild their lives
"It is RBKC's responsibility to find suitable permanent accommodation for each and every family and support them through this process, not wash their hands of this responsibility leaving traumatised and vulnerable people bidding against each other for properties online
"This is another example of abject failure of RBKC to respond appropriately and provide the support families need."