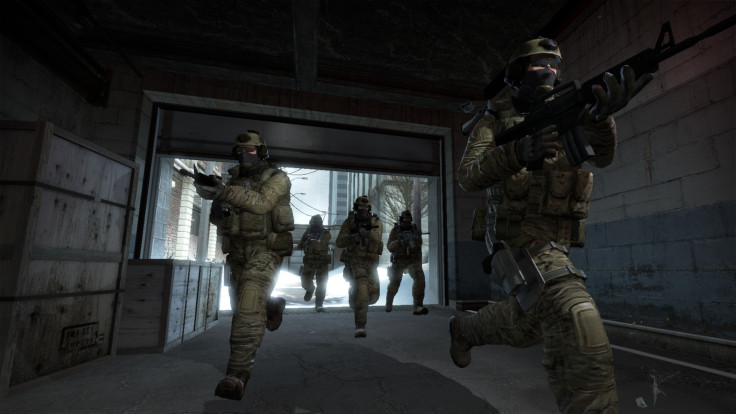 A 25-year-old Counter-Strike player has been banned for a thousand years by the E-Sports Entertainment Association League (ESEA) over the alleged sexual harassment of a 15-year-old girl.
Reece 'Bloominator' Bloom was banned by the Counter-Strike community and league organiser until 5 June, 3016 after community members shared a slew of disturbing photos featuring chat logs and exchanges that Bloom had with the alleged minor.
Kotakureports that the chat logs featured Bloom saying, "I just don't care that I'm a paedophile" and "there's just something about being able to influence young minds." Some of the exchanges also reportedly included sexual requests made by Bloom and a thumbnail of a nude video of himself sent to the minor.
After the thread was deleted, ESEA members kept the screenshots and continued to repost them on ESEA forums and other Reddit threads.
Bloom's ESEA account lists the reason for the ban as "Malicious Activity." He is the highest-profile player in recent CS history to be banned from the community due to his personal behaviour outside of the game.
His now-former team, Armor eSports, is one of the higher ranked teams in ESEA's Main division which sits just under its Premier and Professional divisions. He has previously played for Grandpa Berets facing off against prominent teams such as Echo Fox, Cloud9, Team Liquid, and Counter Logic Gaming.
Bloom later posted an apology via his Twitter account that has since been deleted.
"No excuses, obviously incredibly stupid of me to do what I did," Bloom wrote, according to a copy of the apology cached by Google. "I'd like to apologise foremost to Armor Esports for ruining a perfectly good situation they had with their CS:GO team this season. I am aware I'm hated by many for good reason, but please keep the hate on me, don't give crap to any of my friends or orgs [I'm] associated with. I hope some people can forgive me, but I understand if not."
An ESEA representative told Kotaku Australia that Bloom "was banned due to his interactions with a member of the community," but did not mention any specific details. They noted that "these types of actions are not acceptable" and that "any reports of similar actions are taken very seriously and will be fully investigated by our team."