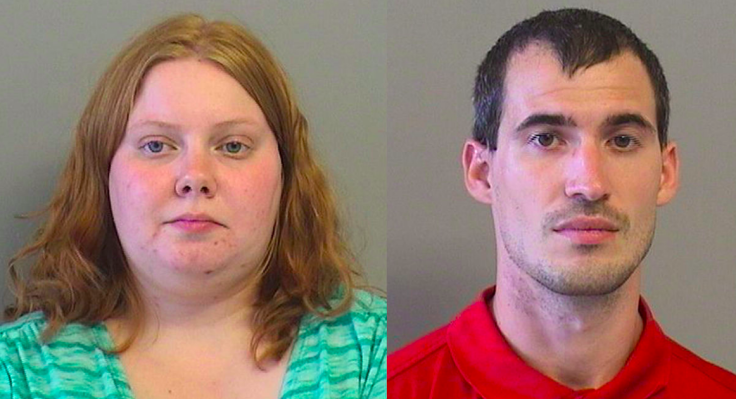 A US couple who starved their twin baby girls and left them covered in faeces and maggots have been jailed for 130 years each.
Aislyn Miller, 24, and Kevin Fowler, 25, were both found guilty of what investigators in Oklahoma said was the worst case of child neglect they had ever seen.
When the Tulsa County couple were arrested in December 2016 following a tip-off, their nine-month girls weighed just eight pounds each – less than half the normal weight for a girl of that age.
They were described as being extremely skinny and riddled with bed sores and severe diaper rash.
One nurse tearfully told police of how she even saw a maggot crawl out of one of the girls' genitals and found faeces in one of the infants' ears.
Miller and Fowler, from Collinsville, were convicted on five counts of child neglect on 13 October. They were jailed for 130 years each on Monday (13 November).
Judge William Musseman told the pair they had put their own interests above raising their children, and that a child wouldn't let a toy doll look as terrible as their twin girls did, Tulsa World reported.
"It's my estimation that your kids were on death's door," Musseman said.
A local police sergeant said he and medical officials agreed the neglect was the "worst case of child abuse" they had ever seen.
Kristi Simpson, a Department of Human Services investigator, testified during a preliminary hearing that the family's home was filthy, with cat faeces smeared across walls and maggots in the girls' playpen.
"It's what we would term as shocking and heinous," Simpson said.
Fowler and Miller told authorities they felt overwhelmed having to care for four small children while working long hours.
The babies' maternal grandparents, John and Cathey Miller, are to stand trial in Rogers County in April next year for their alleged part in enabling child abuse and child neglect.