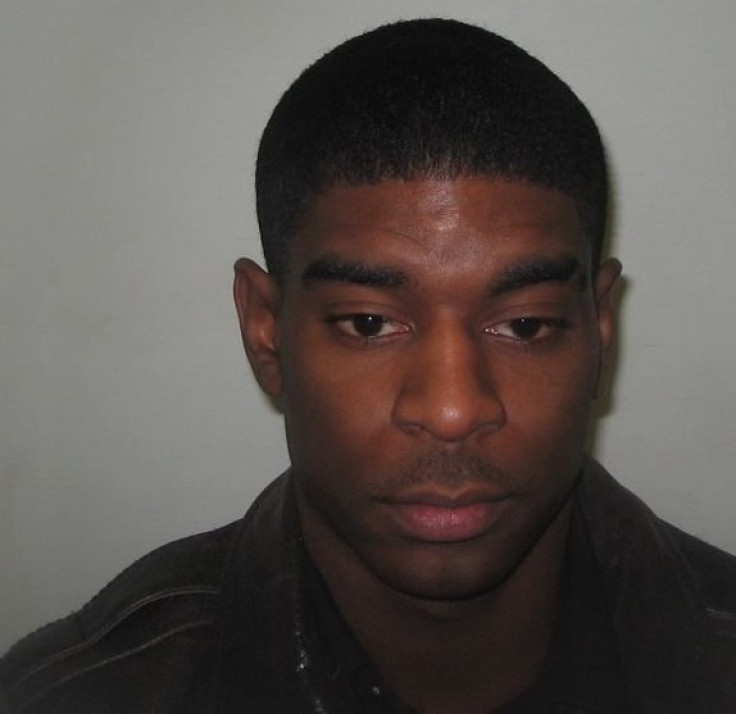 A London rapper, who imprisoned a woman in his flat for three days while he raped, beat and tortured her with a burning iron has been jailed for 23 years.
Courtney Hutchinson, 32, known as Brixton-born rapper DVS, attacked the 20-year-old victim before she managed to escape and flee naked into the street where she was found by a member of the public.
In a disturbing twist to the case, the attack on the woman, who had known Hutchinson for three years, mirrored that of a similar one acted out by him in a July 2016 film in which he starred called The Intent.
Also featuring fellow rappers Krept and Konan, it saw Hutchinson play the role of a violent gangster called Brownie who burns a man with a hot iron.
Detective Sergeant Jimi Tele, from Newham police, described Hutchinson as a "truly dangerous offender", adding: "The level of violence he inflicted was so severe it demonstrated his total disregard for the victim as a human being, subjecting her to levels of callousness and danger that are rarely seen."
Hutchinson – best known for songs Hometown and Passion – pleaded guilty to rape and false imprisonment on the second day of his trail at Snaresbrook Crown Court in July. He was sentenced on Monday (9 January) and will remain on the sex offenders register for life.
The court had heard how, on 5 February last year, his three-day attack occurred when the victim drove to a flat Hutchinson used in Inverness Mews in Bayswater, east London.
He immediately launched into a vicious assault, punching and kicking her, before she was then force-fed.
The following morning Hutchinson continued torturing his victim, repeatedly hitting her.
He went on to push the legs of a chair into her stomach, drag her around the flat by her hair and whip her repeatedly with a phone charger cable.
He pressed a heated iron onto her exposed skin several times before holding it above her face and demanding she burn herself as she pleaded with him to stop.
Hutchinson told the victim she needed to be punished and made her put her hands behind her back while he punched her in the face and throat.
Rapper told victim to say goodbye to mother
The force of his attack left the woman with 40 injuries, including a fractured eye socket, broken nose, dislocated shoulder, stab wound to the hand and severe burns.
Hutchinson told the victim that she would die the next day, counting down the hours and telling her to call her mother to say goodbye.
He then went on to rape her.
The following day, on 7 February, Hutchinson continued his terrifying assault, forcing the victim into a hot shower and stamping on her burns.
At one point he filmed her, making her state on camera that she was a bad person. Throughout the entire ordeal he kept her naked while he controlled her every movement, police said.
When the victim finally saw an opportunity to escape, she fled naked into the street. Hutchinson, also naked, ran after her, saying "I have got you now".
A member of the public came to her aid, despite Hutchinson claiming the victim was his wife and that everything was okay.
Police were called around 11pm and the victim was taken to the Royal London Hospital. She continues to receive treatment for the injuries Hutchinson inflicted.
Hutchinson was arrested on 10 February. He was charged and pleaded guilty to GBH with intent at an earlier hearing on 15 April. His sentence includes this offence.
Detective Sergeant Jimi Tele said: "I would like to praise the bravery and determination of the victim of this truly harrowing ordeal. Her resoluteness in coming forward and working with the police in securing the imprisonment of a truly dangerous offender is worthy of the highest recognition.
"Courtney Hutchinson subjected his victim to the most shocking and repeated levels of violence. It was her determination, in company with the skill of the investigation team, that allowed the full severity of the attack to be revealed and that ultimately led to Hutchinson's arrest and conviction.
"The level of violence he inflicted was so severe it demonstrated his total disregard for the victim as a human being, subjecting her to levels of callousness and danger that are rarely seen. The evidence against him was overwhelming but the fact that he decided to plead guilty, removing further ordeal for the victim, can only be welcomed.
"The victim and the public can be safe in knowing that Hutchinson no longer poses a risk to them as he begins a significant term of imprisonment. Finally, I would like to add that the Metropolitan Police Service is committed to pursuing those who commit violence and particularly those most dangerous offenders. I am conscious that there may be others who have suffered similar violence, whether at the hands of this offender or another, and I would urge them to approach the police."
---
Police have now asked anyone who may have been a victim of Hutchinson to contact police on 101 or via Crimestoppers anonymously on 0800 555 111.