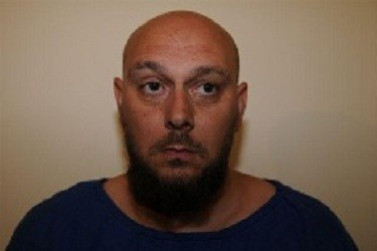 A man from Preston has been jailed for five years for uploading terrorist propaganda, including footage of beheadings, on Facebook.
Craig Slee, 32, of Preston, was jailed at Preston Crown Court for five years for four offences under the 2006 Terrorism Act, including encouraging terrorism and dissemination of terrorist publications.
Slee pretended to a be a member of the Taliban on two Facebook pages - using alter egos Hashim X Shakur and FB Mujahideen.
On the social networking website, he uploaded several videos, including beheadings and Islamist terrorist propaganda.
Slee provided fake information about himself. He chatted to people online saying he had been on trips to Jalalabad, suffered from shrapnel injuries and that he was a member of the Taliban.
He told police that he did this to make himself sound more interesting. He had no connection with the Taliban or al-Qaida, although he posted links to them online.
Not a game
Det Chief Supet Tony Mole said: "It is clear that Slee was a total fantasist. He had no links whatsoever to any terrorist organisations, was not a radical convert and there is no evidence whatsoever to suggest he engaged in any attack planning.
"However, what this case illustrates is the very real dangers of misusing the material that is ready available on the internet. The power of the Internet and social networking sites is vast and extends worldwide, so while Slee may not have been planning any sort of attack, he could easily have influenced someone else with the propaganda he was uploading."
Mole said Slee's actions were not a game and that the consequences could have been "very real".
However, he added that Slee's prison term is not a case of policing people's freedom to use the internet, but of stopping dangerous behaviour: "The materials that were downloaded were not stumbled upon by chance - these had to be searched for and contained very dangerous information - that is why we had to take action."