Critics hail Sonic Mania as a long-awaited return to form for Sega icon
Callback to the Sega Megadrive classics will be popular with Sonic fans.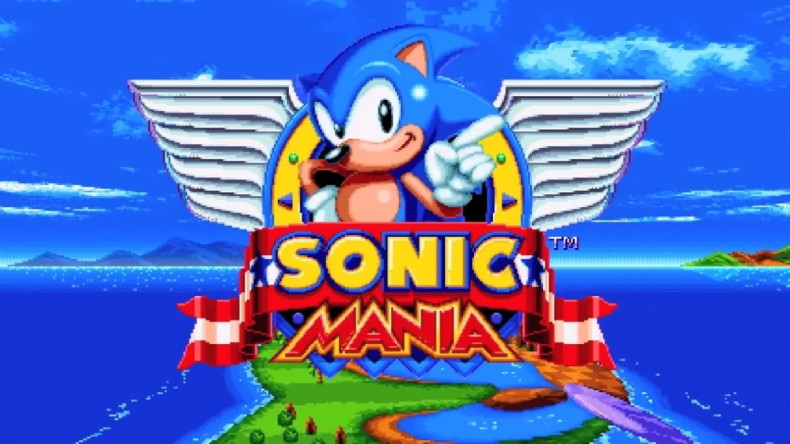 Fans of Sonic the Hedgehog have waited a very long time for the iconic blue speedster to return to some kind of form, and after years of disappointing revivals and modern interpretations of the classic Sega games, it seems their dreams have been answered.
The reviews are in for Sonic Mania, and they are glowing. The side-scrolling return to the play style and 16-bit pixel art design of Sonic's very first games seems to be exactly what the series has needed.
"A return to the series' roots in every sense, Sonic Mania is a joyful reminder why the franchise became such a hit in the first place," read Game Informer's review.
"Though it's content with reliving past glories, it does so exceptionally well. Exciting level design, a stellar soundtrack, and cool expansions on the original formula work in one accord to deliver the Sonic game fans have been waiting for."
Eurogamer, which gave it an "essential" award, said: "Mania takes everything that was memorable about Sega's pioneering 2D platformers - that joy in momentum always teetering on the brink of disaster, the deranged magnificence of those levels, the mournful bassnote as poor, faithful Tails stampedes into all the traps you've just triggered in passing - and rejuvenates it, to the point where you can only put down the pad in astonishment.
"Sonic the Hedgehog happened, everybody. He's supposed to be all washed up - gaming's Birdman, a balding, leather-jacketed C-lister they wheel on whenever some Mario crossover finds itself short on backing characters.
"How the hell is this possible? It's possible because for a small group of dedicated aficionados, the blue blur's halcyon period never ended. What's old has become new, and Sonic is once again the star he was supposed to be."
Development of the game was led by Christian Whitehead, whose career in development began with fan-made Sonic games and continued with officially-sanctioned ports of classic titles, before Sega gave him the reins to his own Sonic title.
The game uses a time-travel plot to send Sonic, Tails and Knuckles - each a playable character - through older, reimagined levels and whole new ones. It also allows for a hefty amount of fan-service.
IGN said of the game: "It truly is the classic throwback longtime series fans have been clamoring for, but there's plenty to love here even if you didn't grow up with a Genesis. Sonic Mania is a stellar example of a retro revival done right."
GameSpot meanwhile, who awarded the game a 9/10, even went as far as calling it "the best Sonic game ever made."
"For years the Sonic series has chased the legacy of its early games, constantly delivering experiences that either came close or failed to recapture the spirit that made them classics," writes critic Matt Espineli.
"Whether it was by getting wrapped up in story or putting too much emphasis on speed instead of level design, the newer games lost track of what made the originals great. Sonic Mania methodically uses its sentimental appeal to great effect, but in the process, it heals the wounds inflicted by its most disappointing predecessors and surpasses the series' best with its smart and interpretive design.
The Verge said: "Sonic Mania never strays too far from the formula that inspired it. Its clever, playful new ideas are layered on top of a game fans already know, which makes its detours all the more exciting and surprising."
Sonic Mania is out now on Nintendo Switch, PS4 and Xbox One. The PC version will be released on 29 August.