At least one person has died and more than 50 were injured after a tram derailed in a tunnel near to Sandilands tram stop in Croydon, south London. Emergency services were called to the scene just after 6am on the morning on 9 November to the "serious incident".
The accident would have occurred just as the busy morning commute was getting underway. Twenty-two ambulances were sent to treat people at the scene, with the London Fire Service also called to help rescue people still trapped inside the tram.
British Transport Police (BTP) confirmed that there has been "some loss of life" following the derailment but are unable to confirm the total. 51 people have been taken to hospital, some with serious injuries, with two people still trapped inside.
A (BTP) spokesperson said: "We were called at 6.13am this morning to a tram derailment near to Sandilands tram stop at Croydon. Officers, alongside colleagues from London Fire Brigade and London Ambulance Service remain at the scene. They are currently working to free people still trapped.
"A number of people have been taken to hospital with injuries and sadly it looks as though there has been some loss of life. It is too early for us to confirm numbers but we are working hard to assess the ongoing incident and we are continuing to focus on recovery efforts."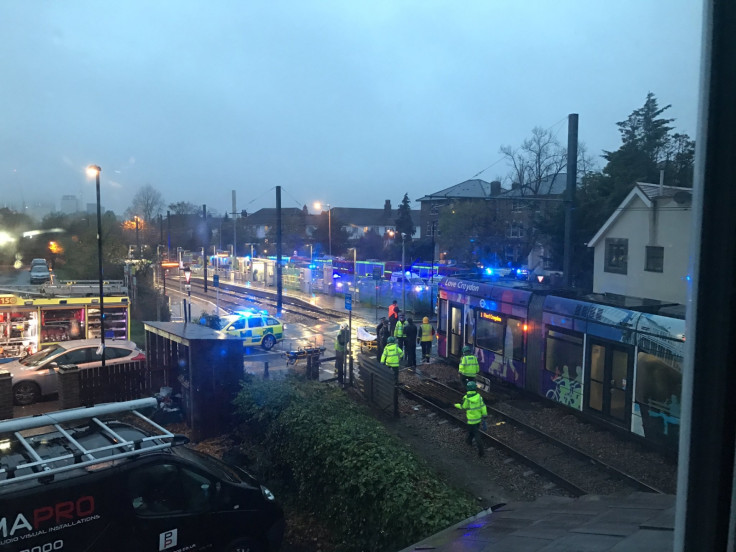 Peter McKenna, Deputy Director of Operations at London Ambulance Service said: "We sent 22 ambulance crews, 12 officers, and two advanced paramedic practitioners to the scene, alongside our hazardous area response team, who are trained to provide emergency medical care in hazardous areas such as confined spaces or where there may be hazardous materials.
"Two trauma teams from London's Air Ambulance and a command support vehicle were also dispatched. We have treated a number of patients at the scene and took 51 patients to hospital. 20 were taken to St George's University Hospital and 31 to Croydon University Hospital. We remain on scene, supporting our emergency service colleagues as they deal with this incident."
There is no tram service between East Croydon and Addington Village / Harrington Road / Elmers End while emergency services deal with the derailment. The Rail Accident Investigation Bureau is now investigating the incident.
Update: Driver arrested after five people die in Croydon tram crash