CS GO betting scandal: Twitch streamer JoshOG admits owning equity in Counter Strike betting site
Streaming personality Josh Beaver claims owning equity was part of sponsorship deals.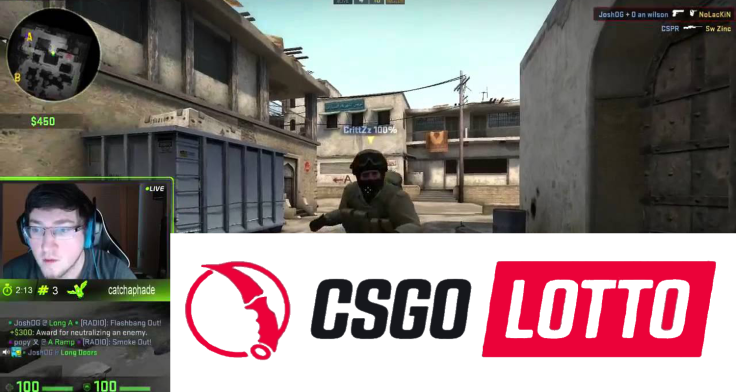 A third streaming star has admitted to owning equity in Counter Strike: GO weapon skin betting site CS:GO Lotto, amid an ongoing scandal. Josh 'JoshOG' Beaver claims his affiliation with the company is a sponsorship deal, but owning equity means owning a stake in the business and changes any sponsorship relationship.
This follows the discovery that two prominent YouTubers - Trevor 'TmarTn' Martin and Tom 'ProSyndicate' Cassell – are the founders, president and vice president of CS:GO Lotto, a website that they had been heavily promoting on their channels without the necessary disclosure.
CS:GO Lotto is a site which allows Counter Strike players over the age of 13 to gamble with in-game weapon skins acquired through the unlocking of random crates with keys sold by the game's developer Valve, or bought through its digital marketplace on Steam.
The skins have real-world monetary value based on rarity and desirability, with some worth thousands of dollars. CS:GO Lotto allows players to stake these skins against other players in winner-takes-all gambles.
Valve has no affiliation with the sites, but the skins can then be sold on through the Steam marketplace to obtain credit in Valve's digital wallet. The money is then "cashed out" through purchasing games as gifts and selling them on. The site exists in a loophole however, meaning it isn't classified as a gambling website subject to the same regulations and age restrictions.
Twitch streamer JoshOG revealed his relationship with the site in a live-stream he has since deleted. In the video, which can be found here (skip to 5:07:58), he answers a fan question about his relationship with CS:GO Lotto, saying: "I was the first sponsorship that CS:GO Lotto acquired and when it comes to a start-up it's not uncommon for a sponsorship to ask [for] equity of a company."
This is the first time he's mentioned this affiliation in one of his streams. Another clip of him saying essentially the same thing again can be seen here.
Even if it was a sponsorship deal that lead to JoshOG owning equity in the company, as soon as he owns equity the deal is no longer purely about sponsorship. JoshOG has streamed himself using the website, with some of the results available to view on YouTube. In one video he wins thousands of dollars-worth of skins, but in another he's seen losing $1000 in one bet. Advertisements for CS:GO Lotto also remain on his Twitch page – and have been screengrabbed here for posterity.
In the initial stream JoshOG also says: "You actually find out a lot of streamers have equity in some of these websites, or at least used to," suggesting there could be even more to this story than first thought.
JoshOG's declaration that he's an equity holder in the website is backed up by its business charter, which lists him as one of its chief officers (via Polygon). As the scandal continues to develop, TmarTN and ProSyndicate have said they will release a joint statement later today (5 July).
© Copyright IBTimes 2023. All rights reserved.