Tesco customers are being ripped off by out of date offers and discounts, which are not applied at the till, an investigation has found.
According to BBC's Inside Out, Britain's biggest supermarket was still offering multi-buy deals months after the deductions were no longer valid. The FTSE 100-listed retailer did honour the discount to customers who noticed the reductions had not been applied, but the number of shoppers who did not notice the mistake and were left out of pocket remains unknown.
"If customer A has come back and complained and been refunded that doesn't mean there weren't 20 other customers who didn't spot it and didn't complain," said Martin Fisher from the Chartered Trading Standards Institute.
Throughout its investigation, which will be broadcast at 7.30pm GMT on Monday (13 February) the BBC found that 33 of the 50 stores it visited across the country over a three-month period were still advertising expired offers, which were then not applied at the till. More worryingly, the investigation found that even after the issue was pointed out to the staff, a number of stores did not remove the misleading labels from the shelves.
In one instance, the BBC reporter was told the labels were still on the shelves due to the store "being short-staffed".
In another occasion, he highlighted the discrepancies at the till at a store in Dudley, claiming offers for gingerbread and cat food had not gone through.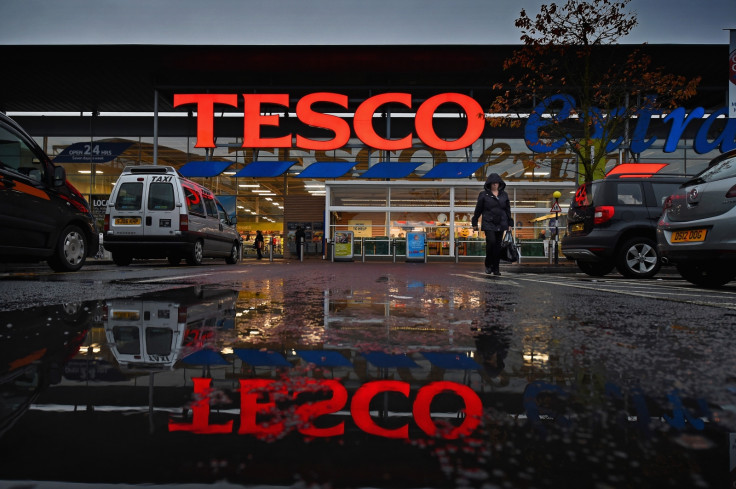 "The labels are actually out of date, that's what the problem is," a member of staff is filmed replying. "One's nearly a month out of date, the other one's three weeks out of date."
The worst case was arguably recorded at a TescoExpress store in Birmingham, which failed to remove labels advertising out of date offers even after the issue was repeatedly brought up.
"That is very bad," Fisher added. "It's pretty basic that if one customer has shown something wrong then it's put right to stop other customers being misled."
Martin Lane, managing editor of money.co.uk, said the mistakes Tesco made were "ABC errors" and the supermarket's behaviour was "simply not good enough" and "an insult" for their loyal customers.
"Shoppers shouldn't need to, but unfortunately, they had better check their receipts because this could really add up over the year," he said.
"Tesco really have their work cut out to win back trust after this fiasco. The odds are beginning to stack against them and with Aldi and Lidl snapping at their heels I wouldn't be surprised if we see a further dip in their profits because of this."
Tesco, which has over 3,500 outlets across Britain, has pledged to take immediate action in response to the investigation's findings, adding it will double-check the accuracy of price labels across all its stores.
"We take great care to deliver clear and accurate labels for our customers so they can make informed decisions on the products they buy," said a company's spokesperson.
"We are disappointed that errors occurred and will be working with the stores involved to reinforce our responsibilities to our customers."