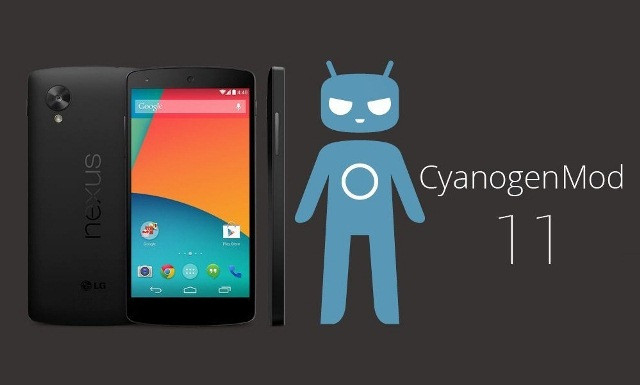 The CyanogenMod team has finally rolled out the most stable builds of custom Android 4.4.4 ROM for over 80 Android devices via CyanogenMod 11 M8 release.
The new CM11 M8 snapshot build brings tons of new features including fix for VPN issues related to 4.4.3 merge, heads up notification mode via Settings > Notifications, custom Home-screen grid size, new Protected Apps feature, new Search Panel (Google Now) option and more.
Check out the complete changelog for Android 4.4.4 CyanogenMod 11 M8 release below:
Common: Android 4.4.4 (Google)
Common: Fix VPN issues related to 4.4.3 merge
Common: Enable 'Heads Up' notification mode (Settings > Notifications)
Settings: 'Interface' replaced by 'Status Bar', 'Notification Drawer', and 'Gestures'
Settings: Moved 'Expanded Desktop' to 'Display'
Settings: Moved all lock screen related items to 'Lock Screen' and removed duplicates from 'Security'
Settings: Moved 'Navigation Bar' layout control to 'Buttons'
Trebuchet: Custom Homescreen grid size
Trebuchet: Add Protected Apps feature
Trebuchet: Add Search Panel (Google Now) option
WhisperPush: No longer ignores 'Blacklist'
Futex: Protect against Towelroot
Various small bugfixes, global and device-specific
CyanogenMod 11 M8 release adds support for a bunch of new devices that previously lacked full compatibility with the KitKat Nightlies including Samsung Galaxy S3, Galaxy S Relay 4G, OnePlus One, Xperia Z1 Compact, Acer Iconia Tab A70, Oppo Find 7a, Barnes & Noble Nook Tablet and the Xperia Z2.
Interested users who wish to get a first-hand experience of CyanogenMod 11 based Android 4.4.4 KitKat custom ROM can download and install the same manually from CyanogenMod's official download page.
The M8 release allows users to migrate from nightly builds to most stable M series builds. However, those who wish to stay updated with latest changes added by the CyanogenMod team, should stick to the nightly builds.