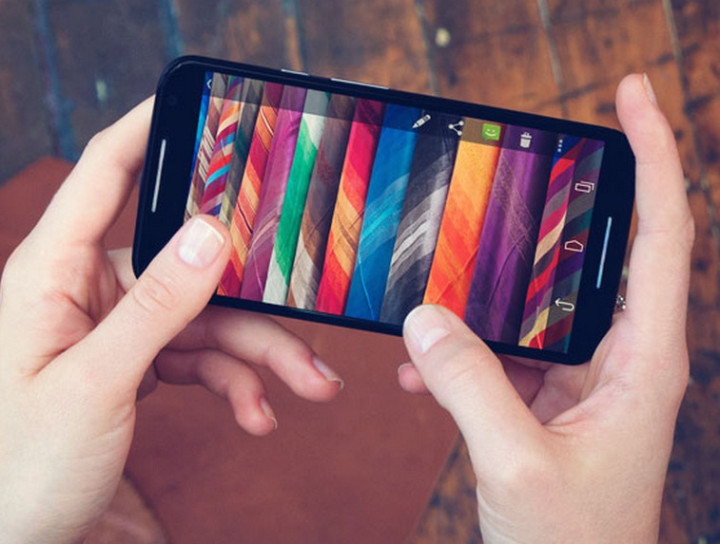 Motorola is offering £100 off its 2014 Moto X smartphone, as part of a Cyber Monday discount.
Sign up here between 8am on Monday, 1 December and 12pm Tuesday, 2 December (or while stocks last) to get in on the action. This takes the basic price of the Moto X down from £420 to £320, giving you plenty of headroom to add personalised extras from the Moto Maker service, like a wooden or leather back.
Once you've successfully signed up to the deal, you'll receive a discount code from Motorola. Head over to the Moto Maker store, select a Moto X, then enter your code at the check-out page.
The offer is only available for the Moto X, and customers are restricted to one discount code each. Motorola recommends that you order your phone as soon as possible to ensure it is delivered in time for Christmas.
Motorola isn't the only tech company to offer Cyber Monday discounts - Samsung has also cut the prices of many phones, tablets, cameras and other items for the weekend spanning from Black Friday to Cyber Monday.
Video game retailer Game is also set to offer Cyber Monday discounts, and Amazon's 'Lightning Deals' will be running all weekend.
What is Cyber Monday?
The term was first used by Shop.org in 2005 when, after analysing traffic to its website, it noticed a spike in sales on the first day which people return to work after the Thanksgiving holiday. Although originating in the US, Cyber Monday is recognised by the UK, Canada, Brazil, Portugal and Germany, among others.
It is estimated that online spending in the UK will reach £649.6m ($1.02bn, €816.4m) during the day, according to information services company Experian and Interactive Media in Retail Group, the UK's industry association for online retail.