Investment into cyber-security on a par with development of a nuclear weapons strategy, a US Navy official said.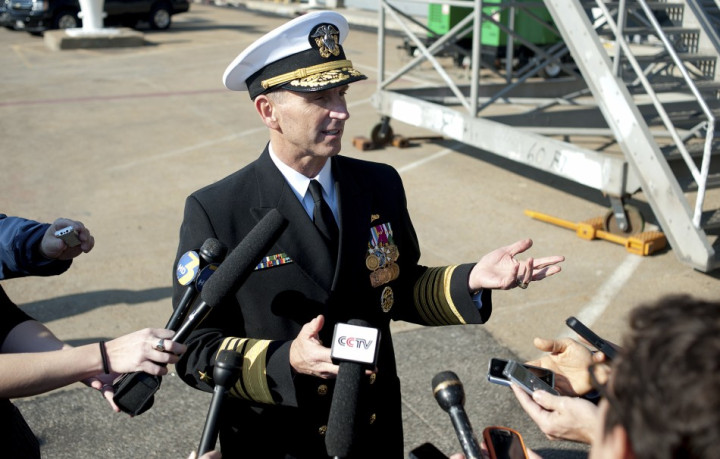 According to Reuters, Admiral Jonathan Greenert, chief of US naval operations said that the Department of Defense cyber programme received funding on a par with the country's effort to maintain nuclear deterrence. He said:
"The level of investment that we put into cyber in the department is as protected or as focused as it would be in strategic nuclear. It's right up there, in the one-two area, above all other programs.
"Many people who look at the future of warfare say it's bound to start in cyber. The first thing you'd want to do is shut down their sensors, interrupt their power grid, confuse them ... and presumably guard against that kind of thing and recognize if it's starting."
Greenert also explained that a problem with cyber-attacks is that they were easy to perform: "In the cyber domain, a lot of people - civilian hackers, anybody - can get into this."
The US Navy's cyber investment is focused on satellites, networks and the best way to direct planes and personnel. However, in its recent annual report to Congress, The Pentagon raised "serious concern" over efforts by China to hack into and spy on American private business and government computers.
"In 2012, numerous computer systems around the world, including those owned by the US government, continued to be targeted for intrusions, some of which appear to be attributable directly to the Chinese government and military," the report reads.
"Cyberwarfare capabilities could serve Chinese military operations in three key areas. First and foremost, they allow data collection for intelligence and computer network attack purposes. Second, they can be employed to constrain an adversary's actions or slow response time by targeting network-based logistics, communications, and commercial activities.
"Third, they can serve as a force multiplier when coupled with kinetic attacks during times of crisis or conflict," the report explains.
The US has recently faced high profile cyber-attacks on private businesses such as The Wall Street Journal and The New York Times which, although not directly linked to China, were believed to have originated from the country.
Admiral Greenert said a "threshold of frustration" had driven the military to finally publicly accuse China of cyber-attacks on the United States.
However, a report from Chinese newspaper The People's Daily called the Pentagon's accusations "groundless", saying: "The US has set up an imaginary enemy so as to get more financial support and legal basis for its cyber army expansion.
"It is well known that actually the US is the 'hackers' empire', and has had a lot of cyber espionage targeted not only at hostile countries but also allies in political, military, scientific, commercial and other fields."
Middle-East
Despite The Pentagon's accusations against China, as reported by The New York Times, the Department of Homeland Security has issued a warning to US corporations that a new wave of cyber-attacks may be coming from the Middle East.
The attacks are targeted at energy companies and said to resemble the "Stuxnet worm" which was used by US and Israel in 2011 to slow Iran's development of its nuclear capabilities.
"Most everything we have seen is coming from the Middle East," a Homeland Security official told the New York Times, though he did not specify from which country the attacks may have originated.
The attacks on US energy firms were dissimilar from the attacks believed to have come from China in that they sought to destroy data rather than steal it. In its alert to companies, the Dept. of Homeland Security provided information about a virus called Shamoon, which in August, 2012, replaced data held by energy firm Saudi Aramco with an image of a burning American flag.
"The challenge will be managing our nation's offensive and defensive capabilities," said Evan D. Wolff, a partner at Hunton and Williams who oversees the law firm's cyber issues. "Unlike conventional weapons, this will require a very broad engagement across the private sector."