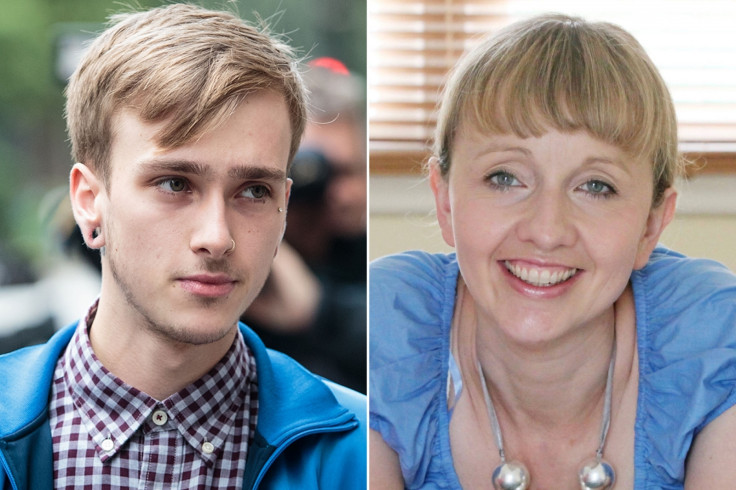 A cyclist who was cleared of manslaughter after knocking down and killing a woman in east London has been jailed for wanton and furious driving.
Charlie Alliston, 20, has been sentenced to 18 months in a young offenders institution after he rode into mother-of-two Kim Briggs in Old Street on 12 February 2016.
Alliston was cleared by a jury of Briggs's manslaughter, but found guilty of the lesser charges of causing bodily harm by wanton and furious driving.
During the trial at the Old Bailey, the court heard how the bike Alliston was riding at the time of the crash – a black Planet X carbon-frame track bike – is more commonly associated with Olympic athletes for use at a velodrome. The bike had no front brakes, which is illegal for road usage in the UK.
Alliston argued that even if he had brakes, he was travelling too fast at the time to have been able to avoid hitting Briggs. After crashing into Briggs at around 18mph, the 44-year-old was taken to hospital and died a week later after unsuccessful surgery on two skull fractures and a brain haemorrhage.
Alliston was found to have blamed Briggs for the accident via posts on social media. He wrote: "We collided pretty hard, our heads hit together, hers went into the floor and ricocheted into mine.
"It is a pretty serious incident so I won't bother saying, 'oh she deserved it, it's her fault'. Yes it is her fault but no, she did not deserve it. Hopefully, it is a lesson learned on her behalf, it shouldn't have happened like it did but what more can I say."
Following his sentencing, detective inspector Julie Trodden, of the Met's Roads and Transport Policing Command, said: "While nothing can make up for the utter devastation caused to the Briggs family by this tragedy, I am satisfied to see that a custodial sentence of 18 months was handed down today, which we believe is appropriate given the circumstances of this offence.
"I also hope that this will act as a deterrent to others: the lack of a front brake resulted in Alliston's inability to stop and avoid the collision resulting in the tragic death of Kim Briggs. We would like to see the incidence of people riding bicycles illegal for road use on London's streets completely stop.
"This investigation has highlighted the necessity for all cyclists to have the required brakes on their bikes, whether they are a fixed wheel or free wheeling hub cycle. It should also serve as a reminder to all road users that they have a responsibility to look out for each other and to travel safely at all times."
Aisling Hosein, from the CPS, added: "Charlie Alliston chose to cycle at speed through the middle of a city without a front brake.
"He collided with Mrs Briggs, knocking her unconscious, and she died a few days later. He then published messages on social media blaming Mrs Briggs and denying any responsibility for the collision.
"We are grateful for the witnesses who came forward to support this prosecution and our thoughts go out to Mrs Briggs' family at this time."