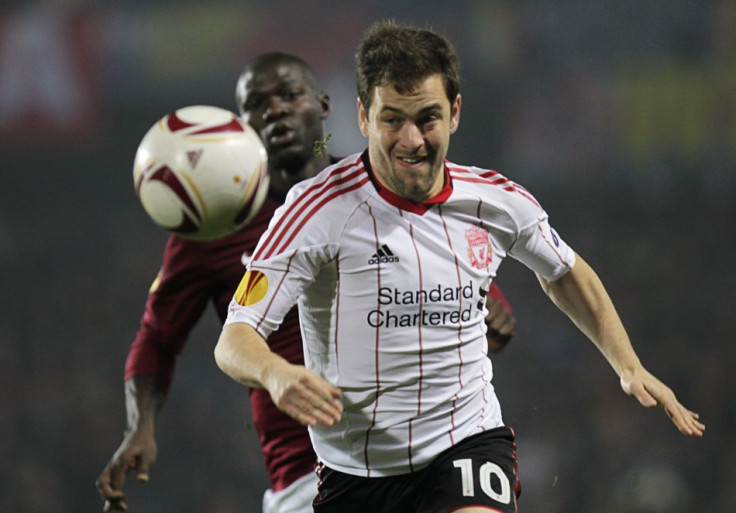 Kenny Dalglish insists there have been no talks with Lille about Joe Cole's future, after the French outfit's president said that he might have an 'interesting offer' for the England international to stay at the club permanently.
Cole is currently on loan in Ligue 1, and has starred for Lille this season, scoring two goals in 15 appearances so far.
And the midfielder, who has been quite open about his satisfaction with life in France, is now set for a permanent offer from Lille, with president Michel Seydoux insisting that he might not return to Liverpool when his deal runs out.
"It is not a certainty that he will leave us at the end his contract," Seydoux said.
"If he has a good feeling with Lille and we can make him an interesting offer, this is something we will look into."
But Dalglish, who sent the 30 year old out on loan from Liverpool in the summer, argued that no talks have taken place over making the move permanent.
"He [Seydoux] has never spoken to me," Dalglish said. "I don't know anything about it.
"I know they won 2-0 and the lad hit the post and is playing well - but he's been playing well most of the time.
"It is great for Joe he is doing so well but beyond that I don't know of anything that has happened."
Cole was one of Lille's stand-out stars in their Champions League match up with CSKA Moscow this week, as the side pushed closer to possible final 16 qualification.
And after making just 20 appearances for Liverpool, and falling out of favour with the England squad as a result of his limited showings with the Reds, Cole is keen to build up time on the pich again and get a mention for the Three Lions once more.
And while Liverpool still have a contract with Cole for the next two years, the side might be willing to negotiate with Lille for a permanent deal, as the Merseyside club aim to get their wage bill down.